Afghanistan - Where Faith Is A Matter of Life And Death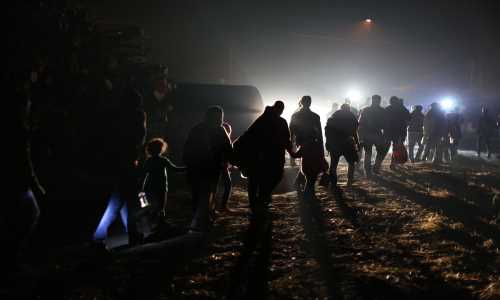 By Shai Fund
February 22, 2023
Share this article:
---
For many years, Afghanistan has been reported as one of the top 50 most dangerous countries in which to follow Jesus. In 2023 they were listed as one of the top 10 most dangerous countries.
Once Taliban forces took back control of Afghanistan in 2021, the persecution of religious minorities skyrocketed. This shift drove Christians deep into hiding to stay alive. As a predominantly Muslim country, being open about your belief in Jesus could cost you your life.
Christians are living in fear for their lives.
Ben became a Christian in 2014 after exploring evangelical Christian websites and ultimately coming to faith in Jesus. He was eager to tell his family the joy he had found in his faith. Unfortunately, because his family was a Muslim household, Ben's news was not met with excitement, and he experienced his first of many tribulations.
He was brutally beaten by his family.
According to Islamic law, converting to another religious belief is a direct dishonor to your family and your community. Ben's decision to turn to Christianity was a matter of family disgrace and killing him would be considered an "honor killing."
The abuse continued until one day, Ben was beaten so badly that he fell to the floor unconscious. He awoke in the hospital, not even sure how he got there, but trusting this was the sovereignty of God keeping him alive. However, even though he had survived, Ben knew that he could not return to his family. It had become a matter of life and death.
Ben needed to act quickly…There was no time to wait…
He crawled out of his hospital bed and fled in secret. Despite his injuries, Ben made his way to Kabul, the nation's capital, with the intent of finding safety and moving forward with his life.
This would not be the last of the traumatic events he would have to endure. Ben was able to connect with a local house church where he quickly became friends with the pastor and his family. They supported him and provided him with wisdom and resources to grow in his newfound faith.
Until one day…
Taliban terrorists entered the house church, murdered the pastor, his two children, one of Ben's friends, and another Afghan boy. Then a suicide bomber blew up the compound.
Ben survived, but he was devastated. He went underground, staying off the radar, but the trauma followed him. With continued assurance that God had a great plan for his life, he began his college studies, while continuing to be discipled in his faith by a husband and wife online.
Physically, Ben was all alone.
It is no coincidence that the same year Ben came to know Jesus and suffered these unspeakable acts of violence, an organization named Shai Fund was being built to rescue those suffering from persecution. All along, God was preparing the way for Ben to find safety and a new life.
When the U.S. quickly abandoned Afghanistan in 2021,the sudden foreign policy shift had a profound impact on all religious minorities living discreetly. Many Afghan Christians had managed to keep their identity a secret, but Ben's faith was known. And tragically, Ben's family, loyal to their Islamic faith, exposed their son to the Taliban. He knew he had to get out of the country.
Through a series of connections, Ben was put in contact with Shai Fund.
Shai Fund assigned a team to Ben, moving him from a western Afghan city near the Iranian border. All communication between Shai Fund and Ben was prearranged and encoded to make sure he was interacting with their partners and not a covert member of the Taliban. And when it was time for him to board a plane for Abu Dhabi in the United Arab Emirates, he had only minutes to get out the door and go.
As a Christian in a Muslim-majority country, now under the rule of a brutal Islamic authority, Ben was a high-profile target. Shai Fund mapped out every Taliban checkpoint on the way to his flight, and his path to the airport was meticulously choreographed until he was on the airplane to Abu Dhabi, UAE.
Shai Fund continued working with Ben to find a permanent home in Canada. He is now living there, meeting with a house church of other Afghan Christians, growing in his faith and pursuing God's plan for his life. Even now, Ben's whereabouts and real identity cannot be disclosed for fear of those who would locate him and kill him for his faith.
Since 2014, Shai Fund has directly assisted over 170,000 people with practical and immediate assistance. Today they work tirelessly with teams on the ground to assist those most at risk, find long-term solutions and offer practical support for those still in Afghanistan.
There are many more stories like Ben's, and Shai Fund is an integral part of assisting them to safety and escaping their dangerous situations. But this is only possible with the support of friends like you. Your gift can bring another persecuted person to safety.
Ben will never forget those days, a dramatic time in which he found a new beginning in Christ, but also faced deadly danger. Thankfully, today he can finally envision a new life, with a God-given future and a hope.
When you give today, you meet urgent needs to evacuate those under persecution, the ability to seek protection in safe houses, and practical resources while they are being settled into their new homes.
*Ben's real name is being withheld for his protection.

---