4 Things You Should Have For The "End of The World"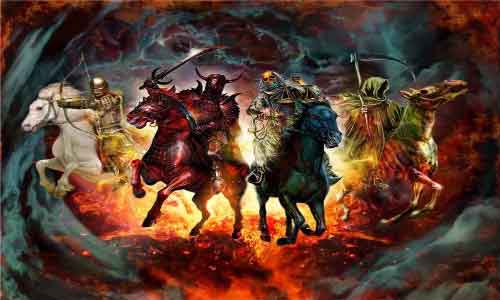 By
Share this article:
---
With the rise of artificial intelligence, worldwide pandemics, and rising tensions between opposing countries all over the world, World War 3 seems imminent. As such, it's prudent to start making preparations.

While the end of the world may seem impossible, and maybe even dramatic, the truth is that it's much more likely than you might like to believe. The best way to prepare yourself it's to prepare yourself, even in the event that it doesn't happen, at least you know you've got what you need.

We're not talking about stockpiling up on unnecessary amounts of toilet paper or hand sanitizer, or building an air proof bunker. It's simply a matter of having what you need on hand, providing peace of mind for you and your family.

Candles and Flashlights

In the event that electrical systems are down, and we find ourselves without power, you're going to need a source of light. Candles are important for making sure you can see at night. Stock up on plenty of candles and of course, something to light them with. Additionally, you want to make sure that you have flashlights.
Be careful when buying flashlights as you want to make sure that you buy battery-operated flashlights and not USB-charged flashlights. After all, in the absence of electricity, how do you plan on recharging a flashlight with USB? Battery powered is the way to go.

Water and Food

Perhaps most importantly you should ensure that you have enough food and water. Despite how critical food and water are in an emergency situation, they're often overlooked. Make sure that you have plenty of non-perishable food supplies like canned goods. Additionally, you want to make sure that you have at least two gallons of water per day, increasing that amount by however many people live in your home. That may seem like a lot of water, however, you'd be surprised how quickly water goes. From drinking, cooking with, and washing yourself with, water is a must.

First Aid Kit

Accidents and injuries can and do happen. In addition to the basics like antiseptic and bandaids, you should also have pain relievers and any specific prescriptions you require. If you really want to go above and beyond, you should also have a stitching kit and antibiotics. Ideally, you should have a firm understanding of all of the medications you have and what their purposes are. After all, if it's the end of the world, you won't be able to make doctor appointments. It's up to you to look after the health of you and your family.

A Radio

A radio is critical for keeping up to date with the latest updates and news. Remember, just like a flashlight, a battery-powered radio is a must. Otherwise, they also have solar-powered radios to consider.
---