Trending TV streaming services to check out now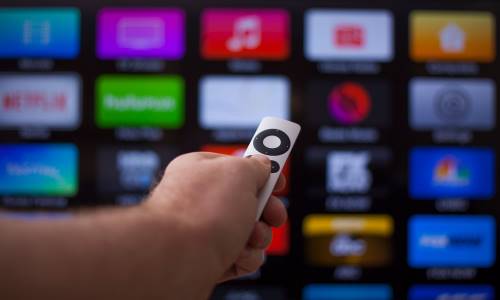 By
Share this article:
---
You can break off and watch your preferred programs, news, entertainment, and sports in real time with the best live TV streaming options. By joining a live TV streaming service, you may skip the stations you aren't interested in or require while still enjoying the channels that you do. This saves you cash, reduces the time you spend channel-scrolling, and makes it simpler to catch up even from a tablet, laptop, or phone.
The two primary forms of streaming available today are video-on-demand (VoD) from suppliers like Amazon and live television. Live TV alternatives from hubs like Hulu Sling TV are part of the second. In order to compile a list of the top live TV streaming services for 2023, this article considered variables such as channel accessibility, membership costs, and recording capabilities. These are the top 4 trending TV streaming services to check out today.
1. Hulu
It's the best movie channel and cord-cutter due to its distinct streaming options. Hulu provides:
● A comprehensive live TV alternative (with over 70 entertainment stations, sports, and news content).
● A sizable collection of great episodes.
● A broad movie choice.
Anyone looking for convenient streaming without giving up conventional live TV will love Hulu. The ad-free variant of Hulu's basic streaming-on-demand service is currently priced at $14.99 a month compared to the basic package's $7.99.
The Hulu + Live TV scheme, including the ad-supported viewing package and live TV subscription, charges $69.99 monthly. Every customer now has access to Enhanced Cloud DVR, bringing the total amount of DVR storage from 50 to 200 hours.
2. Sling TV
Sling TV stands out from its rivals thanks to its à la carte selection of channels, which additionally renders it another top choice. Sling TV provides three basic bundles: Blue, Orange, Orange & Blue, in addition to an assortment of alternative deals that can bundle up to a dozen relevant channels, unlike the competition, which often limits itself to one or two plans.
Starting prices for the Blue or Orange channel subscriptions are $40 monthly. Like an ESPN/Disney package, Sling Orange contains 31 channels featuring TBS and TNT. Sling Blue offers a Fox/NBC combo in addition to 39 other channels. If you're looking for a wide variety of channels, the Orange & Blue package for $55 is an excellent option.
3. FuboTV
Consider FuboTV if you're an avid sports lover. In addition to sports, FuboTV provides a complete television experience that includes all the standard channels. One Spanish-language program and three basic English-language options are included. The Pro offers 1,000 hours of video DVR storage and more than 170 stations. For $70 a month with an unrestricted trial, you may stream content to a maximum of ten displays simultaneously.
Elite is also available for $85 a month, which offers 239 channels and 1,000 hours of cloud DVR storage space, and no less than ten simultaneous screens. The most popular Premier Plan is the last option, which has 248 channels. This plan costs $95 per month and includes the breaking news Plus package, Showtime, and Sports Plus with the NFL Redzone program.
4. Max
HBO Max has been rebranded as Max, a redesigned app with many appreciated TV shows and films. It includes the full HBO catalog plus blockbusters from the DC Universe, along with classics like Friends, the Lord of the Rings, and nearly all of the Studio Ghibli films. It competes with Netflix at the pricey end of the broadcasting range with a monthly cost of $10, and the price increases to $16 if you desire to avoid advertisements.
Regarding choosing the best live TV streaming service, you must consider channel options, subscription cost, trial period, and recording. You may consider any of these 4 aforementioned TV streaming services while considering the factors.
---