Churches In Conflict Over Israel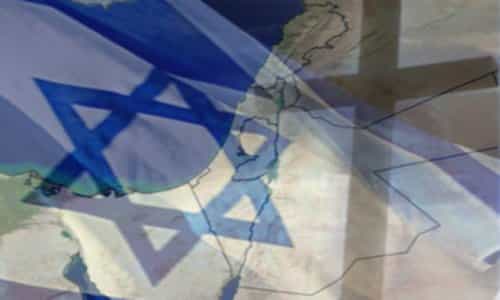 By Tom Olago
August 31, 2016
Share this article:
---
Predominantly Arab, Muslim and anti-Semitic groups are known routinely to call for the destruction of Israel, the boycott of Jewish businesses and general anti-Israel sanctions, all in the name of the Palestinian cause. Ironically, they have allies right within Christendom that rival the zeal of predominantly secular, anti-Israel and openly anti-Semitic groups in this regard.
Examples abound - including many Evangelical Christian groups and mainstream churches. The International Christian Embassy Jerusalem (ICEJ) recently shared the example of The Evangelical Lutheran Church in America, which recently approved a resolution at its triennial convention in New Orleans demanding an end to US aid to Israel unless it ended construction of Jewish communities in the West Bank and "enabled an independent Palestinian state."
The same day, the convention also approved a resolution supporting the international effort to Boycott, Divest and Sanction (BDS) Israel. Additionally, the resolution demanded that the U.S recognize an independent Palestinian State and "a shared Jerusalem" among other similar pro-Palestinian demands.
The Presbyterian Church has not been far behind in fighting the Jewish state. As Lauren Markoe reported late June, Presbyterians, at their General Assembly passed several resolutions aimed to pressure Israel to leave territories it legitimately acquired during the 1967 war with neighboring states.
The votes by Presbyterian Church USA delegates angered mainstream Jewish groups, who said the measures unfairly "demonize" Israel, give a pass to Palestinian violence and question the Jewish state's right to exist. The American Jewish Committee (AJC) criticized the General Assembly for endorsing a report that was "one-sided" and "filled with inaccuracies."
"For those who seek an enduring Israeli-Palestinian peace it is deeply disappointing that a major Protestant denomination in the U.S. with deep roots in the Middle East has chosen to be a cheerleader for those whose vision of peace does not include the State of Israel," said Emily Soloff, AJC associate director of interreligious and intergroup relations.
Presbyterians who voted in favor of the resolutions, called "overtures," said they showed how committed Presbyterians are to alleviating Palestinian suffering under Israeli 'occupation'.
Divestment related to the territories has been a contentious issue for United Methodists as it has been in other mainline churches, on college campuses, and in trade unions in recent years, Markoe observed in a separate report co-authored with Emily Miller in May.
Divestment supporters say it can help Palestinians achieve independence. Anti-divestment groups say the strategy seeks to delegitimize Israel as a nation and ignores Palestinians' role in the conflict.
They said the question of BDS and Israel's occupation has been a prickly one within mainline Protestant denominations, though the movement has been gaining traction. Although the Episcopal Church has rejected BDS efforts, the United Church of Christ in 2015 and the Presbyterian Church (USA) in 2014 voted to divest from companies they deem complicit in the 'occupation'.
An analysis on the PCUSA General Assembly was published late June by Dexter Van Zile for legalinsurrection.com. In it, Van Zile pointed out that the Israel-Palestine Mission Network (IPMN) of the Presbyterian Church, which had lobbied for overtures critical of Israel, welcomed "the advances made at this year's Presbyterian General Assembly towards supporting a just and lasting peace in Israel and Palestine."
Other activists try to tread the precarious middle line and look at both sides more objectively in an attempt to achieve a fair balance.
Pro-Israel activists operate under the rubric of Presbyterians for Middle East Peace (PFMEP) - a much more moderate organization which acknowledges that bad acts are committed by combatants on both sides of the conflict but argues that the PCUSA must promote peace and not demonize either side of the Israel-Palestinian conflict.
It is also much more irenic and self-critical in its dealings with their ideological opponents than the Presbyterian IPMN, Van Zile noted.
At each General Assembly, these two groups and their allies support or oppose overtures that call on the church to take a particular stand on Israeli policies. In 2014, for example, IPMN carried the day with the passage of a divestment resolution that called on PCUSA churches and institutions to sell their stock in three companies that do business with Israel's defense establishment - Motorola, Hewlett-Packard, and Caterpillar.
The PCUSA's 2016 General Assembly, however, has exhibited a strange silence in the wake of other atrocities that pale in comparison to whatever motivated them to take such hurried action against Israel. they have rushed to take action against Israel for.
As Van Zile observed, the PCUSA said nothing about jihadists in the Middle East (and Africa) who have murdered Christians and other religious minorities, kidnapped girls and women and sold them as sex slaves over the past few years. The assembly said nothing officially about jihadists who have executed people in unspeakably gruesome ways and posted their crimes on the Internet.
The 2016 General Assembly of the Presbyterian Church USA could not offer a word of condemnation for the murders of Christians in Libya, Iraq or Syria by ISIS. In fact, ISIS is not even mentioned in any of the overtures submitted to the PCUSA's 2016 General Assembly. The assembly did, however, condemn Israel multiple times.
Before approval, the Middle East Committee did amend the resolution, which was submitted by the Synod of the Covenant, which serves churches in Michigan and Ohio, to include a call for both Israel and Hamas "to denounce and cease the incitement of violence against children or at the hands of children" suggesting a false equivalence in the actions of the two combatants - as if the Israeli government, like Hamas and PA leaders - encourages its Israeli children to hate, stab and murder Palestinians.
Unitarian Universalists also tilted towards the 'boycott Israel' bandwagon that same last week of June. They considered a resolution divesting from Israel at their General Assembly in Columbus, Ohio. There, 54% of delegates voted to reject investments in companies involved in the so-called occupied territories, but supporters did not meet the two-thirds majority needed for passage of the resolution.
As Susan Warner for frontpagemag.com noted in a report earlier this year the International Christian Embassy Jerusalem (ICEJ) was, two years ago, among the first to sound the alarm that Evangelical Christians had launched an organized effort to abandon their long-held Biblical commitment to Israel.
Back then Palestinian Christians hosted a five-day conference in Bethlehem which was expected to convey many of the same messages and aims of seeking to delegitimize Israel. What made this "Christ at the Checkpoint" (CATC) conference unusual is that it was largely comprised of an initiative of Christians from the Evangelical movement, whose ranks traditionally have held favorable views on Israel.
Bethlehem Bible College was the host and sponsor. NGO Monitor said of the 2014 conference that the CATC "seeks to advance the Palestinian nationalist agenda within Evangelical Christian churches, while simultaneously reviving theological anti-Semitic themes such as replacement theology."
Replacement theology, rooted in ancient Christianity, governs the Bethlehem College's pro-Palestinian sympathies. Warner stated that it falsely affirms that Christianity has replaced Judaism and Israel in God's economy. The Christian Church is considered the "New Israel" or "the Israel of God." For two thousand years, this theological stance has commonly misconstrued Bible narratives to defame Israel and the Jews.
Christian Liberationism, a subset of replacement theology, also essentially has the same agenda. It derives from the political activism of the Jesuits in South America in the 1950s. Liberationism views Jesus through a lens of socio-political populism on behalf of the underdog Palestinians even going so far as to claim Jesus was a Palestinian.
In Warner's view, the Liberationist movement has made some very strange bedfellows. Alliances between the World Council of Churches, Sabeel, Christ at the Checkpoint and its sponsor Bethlehem Bible College, Presbyterian Church USA, United Church of Christ, Eastern Orthodox Churches, and even secular organizations like Boycott Divestment and Sanctions (BDS) have collaborated to undermine and demonize Israel and salute the Palestinian flag.
Warner also noted that in 2013, the Scottish Presbyterian Church triggered an international firestorm with a "scholarly report" in which they circumnavigated the entire Bible to assert that contemporary Israel was not the Israel of the Bible and nothing much more than an historical accident. As such, they concluded that Israel has no unique, justifiable claim to the land.
Based on her overall observations, Warner expected that among the enemies facing the nation of Israel daily - Islam, European Union, anti-Israel political forces and Palestinian terrorism from within - Christ at the Checkpoint Conference would join in the chorus of those who work to destroy Israel by the power of words.
Warner concluded that the Christ at the Checkpoint Conference was just another tedious example of how name-calling and demonization of Israel masquerade as a legitimate Christian enterprise - yet another example of how Christian theology becomes a tool to undermine Israel.
Against the backdrop of all these anti-Israel views gathering traction across the traditionally Evangelical Christian world, it would be easy to conclude that Israel has few friends left within Christendom. Nothing could be further from the truth.
The Southern Baptist Convention, for example, has placed on its sbc.net website a series of prayers for Israel and resolutions to support her based on Biblical grounds. The site states in part:
"...RESOLVED, That we support the right of Israel to exist as a sovereign state and reject any activities that attack that right by promoting economic, cultural, and academic boycotts against Israel; and be it finally RESOLVED, That at this critical time when dangerous forces are mounting up against the nation of Israel, we recommit ourselves to pray for God's peace to rule in Jerusalem and for the salvation of Israel, for the Gospel is "God's power for salvation to everyone who believes, first to the Jew" (Romans 1:16).
There is also the indefatigable Christians United for Israel (CUFI). It was founded in 2006, five years after 9/11, and has seemingly come along in the right place at the right time to fill the gap left by previous evangelical organizations.
CUFI has become not only the self-described largest pro-Israel organization in America but also likely the largest evangelical Christian organization of its kind. As such, the group will likely play a significant role in shaping the future of American support for Israel.
Pastor Tim Burt, who serves as associate pastor at the Living Word Christian Center in Brooklyn Park, Minn., said that CUFI has become a place for fractured pro-Israel organizations to come together in a powerful way.
"There have always been lovers of Israel, there have always been many organizations that supported Israel," Burt said. "But sometimes it is a God moment in time, where Pastor Hagee came along with his leadership, coupled with David Brog, and created this platform at the right time....It allowed for all these lovers of Israel to come together, it was a recipe for success."
Pastor Hagee also summarized CUFI's focuses: "Our immediate priorities include ensuring the Obama administration vetoes any actions at the U.N. Security Council that would have an adverse effect on the Jewish state, ensuring Israel has what it needs to defend itself, minimizing the harm done by the Iran nuclear deal, and beating back the anti-Christian, anti-Semitic forces of radical Islam that control wide swaths of the Arab and Islamic World".
---