Christians Zionists As Pillars Of the State Of Israel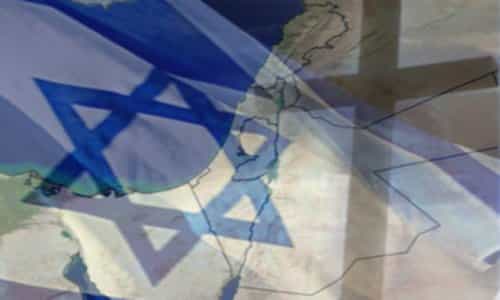 By Jonathan Feldstein/Israel 365
May 5, 2023
Share this article:
---
It's not news, but is essential to underscore: the term Christian Zionism has existed as long as the term Zionism. As Israel just celebrated its 75th anniversary of independence, while it is remarkable to see the restoration of the Jewish people to the Land of Israel as God promised, and the toils, challenges, and sacrifices in order to attain and defend its freedom, it would be a mistake of historical proportions - literally - not to recognize the role of Christian leaders who were central to Israel's restoration.
It's easy to see God's hand in restoring Israel in 1948, reuniting Jerusalem in 1967, and so much more, after the fact. This has deepened the faith of hundreds of millions of Christians all over the world, proving that the Bible and God's promises are true, seeing Biblical prophecies coming to pass.
A U.S. survey found that 80% of evangelical Christians believe that Israel's creation was a fulfillment of Biblical prophecy. Israel's restoration challenges the underpinnings of replacement theology, and set a new path of Jewish-Christian relations.
But some of the biggest visionaries among Christian Zionists were those who understood the imperative to establish a Jewish home in the Land of Israel, and to advocate to do so, before it was in vogue, just like the Jewish Zionist leaders.
In 1818, US President John Adams wrote, "I really wish the Jews again in Judea an independent nation." Half a century later, President Abraham Lincoln expressed his longing to visit the Promised Land, recognizing the significance of Israel Biblically, as being connected to the Jews.
Decades after Lincoln, tycoon William Blackstone took up the cause. In 1890, Blackstone organized the "Conference on the Past, Present, and Future of Israel." Resolutions were passed in support of oppressed Jews in Russia. But Blackstone believed that resolutions were not enough. He advocated strongly for the resettlement of Jews in the Land of Israel. In 1891 he lobbied US President Benjamin Harrison for the restoration of the Jews to the Land of Israel in a petition signed by 413 prominent Americans.
Early Christian Zionism was not only an American thing. In 1882, Rev. William Hechsler, an Anglican priest, wrote "The duty of every Christian is to pray earnestly and to long for the restoration of God's chosen (people) and to love the Jews." As Chaplain of the British Embassy in Vienna, Rev. Hechler became a trusted friend of Theodor Herzl, the founder of modern Zionism. He aided Herzl closely, earning him the title of the founder of modern Christian Zionism.
Other British Christian Zionists include Arthur Balfour and Orde Wingate, just to name a few, both of whom were pivotal in the restoration of Jewish sovereignty to the Land of Israel. Lord Balfour penned the famous 1917 "Balfour Declaration" on behalf of the British government affirming its position to establish a Jewish homeland in the Land of Israel.
Orde Wingate stood out among British military leaders three decades later as being a firm and staunch advocate for that. Both were early pre-State pillars of Christian Zionism, and both are recognized with their names on central prominent roads and national institutions of modern Israel.
While today there are numerous pro-Israel ministries of all kinds and denominations, all around the world, before May 14, 1948, one would not have been mistaken not to know about any. In addition to the visionaries above, and others, November 9-10, 1938 became a turning point for a group of American Christians. Kristallnacht, the night of the broken glass, was a Nazi-led pogrom throughout Germany when mobs of Nazi-inspired antisemites burned thousands of Jewish synagogues, homes, and businesses and killed hundreds of Jews.
Realizing what this meant for Germany (and Europe's) Jews, a group of Christian leaders gathered in Philadelphia. With urgent appeals for help coming in, these men knew that "thoughts and prayers" were not enough. They took action.
These Christian visionaries included Lewis Sperry Chafer, the founder of Dallas Theological Seminary; and Harry Ironside, of Moody Church in Chicago. , Lacking a specific Jewish refuge, and going against indifference and even antisemitism in their own government they made an active decision to stand with the Jewish people, providing urgent relief wherever possible to help them escape Nazi tyranny, eventually supporting Jewish refugees to come to Israel.
Three weeks later "The Friends of Israel Refugee Relief Committee" was born, which became the "Friends of Israel Gospel Ministry," and is still active today, around the world, inspiring Christians to give generously and pray fervently, so God's Chosen People knew then, and know today, we have Christian friends upon whom we can count during challenging times, with whom we can celebrate the highs and realization of prophecies, including the founding of Israel and its glorious 75 years.
The modern history of Christian support for Israel, before and since the founding of the State of Israel, has been invaluable. It's become a bridge to bring Jews and Christians together on pivotal theological issues. It's hard to imagine Israel today without the vast international Christian support.
Most recently, when I visited Rabbi Leo Dee after his wife, Lucy, and two daughters, Maia and Rina, were murdered by terrorists on the second day of Passover, bringing with me the prayers and words of condolences of Christians around the world, he lit up. He said that this is very meaningful and indeed comforting, and asked me to have Christians around the world join his appeal to have people display the Israeli flag in pride and solidarity, Jews and Christians together. You can get your own made-in-Israel Israeli flag here.
As much as Israel is the realization of Biblical prophecy, there are also Biblical precedents. Throughout the Bible, there are many instances of gentiles becoming part of the Jewish nation from Jethro to Ruth, and many in between. As Israel celebrates 75 years of independence, it's important for Christians to realize that Christian support pre-dates the State, and is essential to it. And it's important for Jews to realize, embrace, and celebrate that as well
---