Survey: More Americans Pray In A Car Than In Church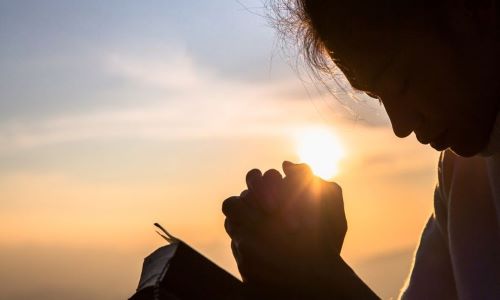 By Adam Eliyahu Berkowitz/Israel 365 News
May 11, 2023
Share this article:
---
A survey on prayer habits commissioned by Skylight and conducted by City Square Associates from April 6 to April 17 showed that more Americans are praying than previously thought. But they are doing so in some unexpected ways and places.
Eighty-five percent of those surveyed say they regularly engage in spiritual practice to connect with a higher power, whether prayer, meditation, mindfulness, reciting affirmations, or spiritually based yoga. Prayer is the most common with 65% reporting they prayed several times a week. 39% said they practiced meditation and 38 % reported practicing "mindfulness".
Americans who pray do so an average of twice each day for a total of 18 minutes, the survey showed.
"These results make it clear that there is more praying taking place than people expect. People are praying in a variety of ways and in unexpected places throughout the day," said John Dye, executive director of Skylight. "They are frequently exploring their spiritual side and using prayer to work through adversity, find meaning, and create a connection with a Higher Power."
Of those who prayed prior to the pandemic, 53% increased the frequency of their spiritual practice during lockdowns with many sustaining that elevated level of spiritual practice, while only 8% reported praying less often.
The top three reasons given for praying include praying for a loved one in crisis (76%), praying for someone who is ill (71%), and praying for other people. 31% say they have prayed due to a request on social media. 66% of people with children prayed as compared to 59% of people without.
Connecting with God (71%) was the most commonly cited reason for prayer but many respondents cited prayer as a means for self-improvement. 31% used prayer as a way to find solutions to their problems, 36% prayed as a way to feel in control of their lives, and 32% prayed to feel like better versions of themselves. 29% said they pray as a way to heal from trauma, and 12% said they do so to help overcome an addiction.
Around 20% of respondents said they'd prayed for a win for their favorite athlete or team in the past 12 months.
Of those who prayed, 87 % said they believed they'd received an answer to their prayers in the last 12 months. 84% of respondents agreed that "their higher power hears and responds to the prayers of those of all religious traditions, and even those of the nonreligious or religiously unaffiliated," Skylight reported. 25% of Americans said they pray at work. Of those, 74% reported that they have prayed at their desk or workstation, 42% in a parking lot, 31% in a restroom, and 19% in a place dedicated to prayer or meditation.
Forty-five percent of these respondents said praying makes them feel less anxious or depressed, and 32% said it makes them feel like better versions of themselves.
"The mental benefits and other types of benefits that accompany prayer do come back to the individual doing the praying," Dye said.
Fifty percent pray at dawn or when they awaken, and 55% reported praying at bedtime (55 percent). 61% of respondents prayed in their car and only 46% of respondents prayed in a house of worship. 43% went out to nature to pray. 80% of respondents prayed by themselves.
---