Target Is Off Target Again With Launch Of Transgender Clothes For Babies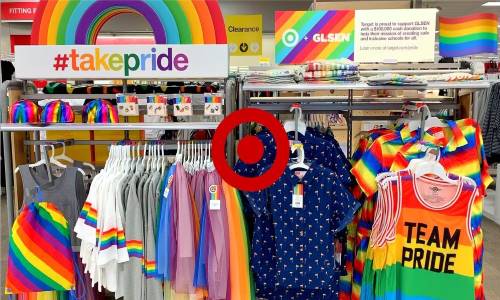 By WND News Center
May 12, 2023
Share this article:
---
There's now a store with a solution for you when your infant, between coos and gurgles, openly declares his transgenderism.
Target has begun promoting its new line of LGBTQ+ clothes.
For babies.
According to a report from PJMedia, the retail chain that previously had moved to promote the LGBT ideology, now has moved "way off target."
"Retail giant Target has a new line of pro-LGBTQ clothing for children - even for infants," the report explained, "In case, you know, your six-month-old makes the mature decision to become transgender."
The report cited "Woke Reports" from Consumers' Research which alerts people to moves in the corporate world.
It notified people of the "new LGBTQ 'pride' clothing collection."
"This follows longstanding efforts by Target to indoctrinate kids via books titled 'Are You a Boy or Are You a Girl?,' 'The Hips on the Drag Queen Go Swish, Swish, Swish,' 'I'm Not a Girl,' and more," the alert explained.
The company, online, gushes, "Being true to yourself and your community is something to celebrate, all year long."
To which PJMedia pointed out, "Unless your community is Christian or conservative, one presumes."
The company is promoting its "Pride Kids' & Baby Clothing," including a "Pride Baby Bien Proud Bodysuit - Light Mint Green" a "Pride Baby 'Be Kind' Jumper Romper - Black" and "Pride Baby 'It Takes All Kinds' Bodysuit - Blue," the report said.
For the older crowd we have a t-shirt that says "Trans people will always exist!", as well as a pink t-shirt with an image of a woman laying on a bed with the words, "Busy thinking about girls".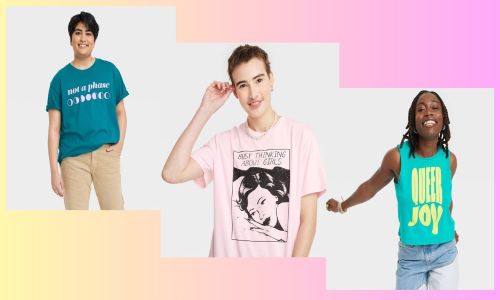 We also have a shirt showing artistic drawings of unclothed people (it does not show anything revealing) -- representing different pronouns, colors and body types. The shirt, although placed near the younger kids' clothing, is listed on Target's website as an adult t-shirt. The shirt is seen below:
"It's never too early to start grooming your kids to think their bodies are defective and to confuse them about their 'gender' and sexuality, according to Target!" PJMedia said.
---