Christian Hair Stylist Fired For Facebook Post Opposing Disney+ Pride Special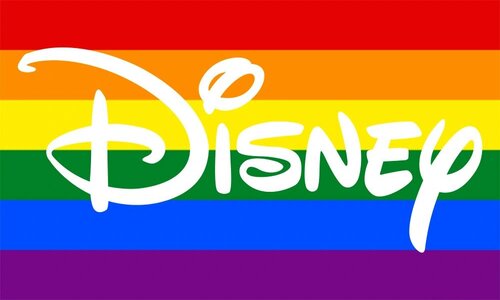 By Tyler Durden/Activist Post
June 09, 2023
Share this article:
---
A Virginia hair salon fired a Christian stylist over a Facebook post criticizing the streaming movie service Disney+.
"My Facebook is my page," Sidney York, the fired stylist, told The Daily Signal in an interview Wednesday. "I understand it's a touchy subject and people may be offended over it, but it had nothing to do with my job."
York had worked at Hair We Are in Virginia Beach since July 2021. She said she knew her colleagues likely wouldn't appreciate her Christian views, but decided she had to speak up.
"The hair industry--the beauty industry--is a very woke industry, and I've kind of kept my ideas silent for a while," she said.
On Friday, June 2, she shared on Facebook, "I can't take this anymore, I stand with Jesus."
York was responding to the National Geographic special "Pride from Above," which she saw advertised on Disney+. She condemned the LGBT movement for subverting the symbol of the rainbow.
"This is MOCKERY of the covenant God made with his people--that He would not destroy the earth again by water. It's not okay & it's not acceptable," she wrote. "Pride from above? Is pride claiming to be the prophet? Is Disney spelled upside down look like Jezebel (the name God calls intolerable) to you? Does the '+' look like it could be an upside down cross? Should we tolerate her?"
Jane Pryor, the salon's owner and manager, texted York on Sunday morning, writing that she was firing the stylist for "insubordination."
"I asked you to take the post down yesterday afternoon at 3:15," Pryor wrote. "You chose not to. You leave me no other choice but to let you go from my company immediately for insubordination."
The company decided to post a public statement condemning "remarks made by a former employee" that the company described as "homophobic."
"We want to address a recent incident involving remarks made by a former employee that were homophobic and contrary to the values we hold dear," Hair We Are Salon posted on Instagram. "At Hair We Are Salon, we believe in fostering a work environment that is built on respect, inclusivity, and acceptance for everyone and every type of hair. We love hair and helping everyone feel wonderful."
"We want to make it clear that such behavior is completely unacceptable and does not align with our company values," the company continues. "We do not tolerate any form of discrimination, including homophobia, within our organization or in any interactions related to our business."
Hair We Are Salon did not respond to The Daily Signal's request for comment, asking how the post involved discrimination or homophobia.
York rejected the idea that her post was homophobic.
"I don't think that's homophobic. I have a little sister who's gay," she told The Daily Signal. "Choosing to be gay and advertising sexuality and sex changes to children are two completely different things."
She also pushed back on the idea that her post constituted a form of "discrimination."
"Using Scripture to protect the innocence of children is not discrimination," she told The Daily Signal. "Anyone who thinks otherwise can go check out what Jesus said in Luke 17:2."
That verse states that it would be better for someone to be thrown in the sea with a millstone around his neck than to cause a little child to stumble.
She said her post was "not homophobic" but rather "about protecting the children."
"Disney is a children's platform. For as long as I can remember, Disney has always been for children. And now they're introducing sex crap," York said.
She recalled her 2-year-old son asking to watch "Firebuds," a Disney+ show. When she opened up Disney+ on his tablet, the plus symbol looked like an upside down cross to her.
She ultimately decided to delete the app from her son's device, and she came across the National Geographic special.
"What do they mean 'Pride from Above'? When I think of 'from above,' I think of heaven above," York said. "To me, that's mockery."
According to the National Geographic website, "Pride from Above" involves a "spectacular aerial journey across the globe" showing LGBTQ+ activist events filmed from the sky, looking down.
York said she felt drawn to reading the book of Revelation, and she focused on the letter to the church in Thyatira (Revelation 2:18-29). "You tolerate that woman Jezebel," she quoted. "I go back to the photo of Disney; I flip Disney upside down. If you look carefully, Disney upside-down could be 'Jezebel.'"
York later acknowledged that she does not know if her "theory about the Disney thing in correlation with Revelation 2:20 is correct. I am not John; God did not show me that vision." She did insist, however, that "the rainbow is God's beautiful promise to never destroy the earth by water again, because He loves us, and it is offensive to Him that His loving promise has been twisted into sin that is being advertised to and on our children."
York's abrupt firing left her without a source of income and without crucial tools to keep styling hair.
"I had clients booked through six weeks," she told The Daily Signal. Although she had the numbers of many clients saved in her phone, she lost access to the online system that kept track of her schedule and specific style preferences for each client.
York told The Daily Signal that she is considering legal options, starting with a complaint to the Equal Employment Opportunity Commission.
---