The Retirement Nightmare: Gen-Xers Struggle To Save for Retirement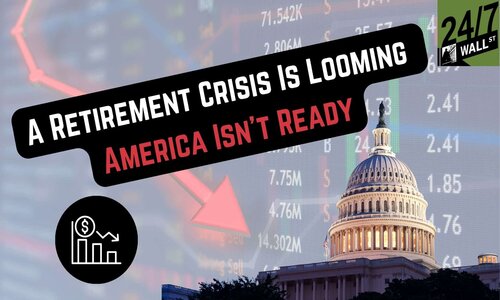 By PNW Staff
July 22, 2023
Share this article:
---
The American Dream of a comfortable retirement seems increasingly distant for the "forgotten generation" known as Generation X. Born between 1965 and 1980, these 64 million Americans face daunting financial challenges as they approach retirement age.
A series of recent studies reveal the grim reality of Generation X's retirement prospects, highlighting their limited savings, lack of access to pensions, and the impact of economic crises on their financial preparedness.
Generation X's Financial Struggle:
A new study conducted by the National Institute on Retirement Security (NIRS) points out that Generation X is financially unprepared for retirement. The shift from defined benefit pension plans to 401(k)-style defined contribution accounts has left the majority of Gen Xers with meager retirement savings.
Median retirement savings levels for this generation indicate that half of earners have only a few thousand dollars saved, while the typical household has only $40,000 in retirement savings. Shockingly, approximately 40% of Gen Xers have saved nothing for retirement.
While nearly half of working Gen Xers expect to retire later than initially anticipated, many plan to work part-time post-retirement to supplement their income. However, relying solely on Social Security as their primary source of retirement income is a concerning trend, given the uncertainty surrounding the program's future, with projections indicating potential depletion of Social Security trust fund reserves by 2033.
Economic Pressures and Rising Costs:
Multiple economic crises, wage stagnation, and the increasing costs of living have left Gen Xers struggling to keep up. They find it challenging to save adequately for retirement as they simultaneously juggle responsibilities such as caring for aging parents and raising children.
More than two-thirds of working Gen Xers are concerned about reaching their savings goals due to inflation, and nearly three-quarters say the current economic environment makes it hard to plan beyond day to day, according to the research.
In fact, 67% of those canvassed by say their income is not keeping up with the rising cost of living, up from 54% just last year.
Despite all of this many Gen Xers seem apathetic when it comes to even focusing on their future.
Although they know they are admittedly not financially in good shape for retirement, nearly half spend no time thinking about retirement, according to a Prudential's survey, while two-thirds have no retirement strategy, a real sticking point, according to many financial advisors.
Polls show that many Americans estimate they'll need savings of at least $1 million to retire comfortably.
---