The Weaponization Of Finance - Conservatives Face Real Threat Of Debanking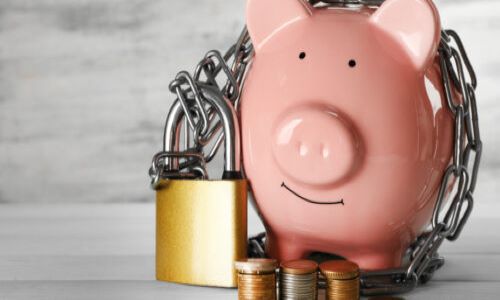 By PNW Staff
August 08, 2023
Share this article:
---
JP Morgan Chase Bank has a growing reputation as a "woke" bank that shills for leftist social causes even as it openly discriminates against conservatives, most recently shutting down the business and personal accounts of COVID-19 dissenter Dr. Joseph Mercola, a super-popular proponent of alternative medicine and marketer of natural health products.
But it didn't stop there: as WND reported, on July 13 Chase also shut down the accounts of Mercola Market's CEO, CFO and even those of their respective spouses and children. Chase gave one employee some more time to find a new bank because shutting down her account disrupted her ability to provide care for her bedridden husband with dementia.
"This is just not fair at all. She has nothing to do with this!" he said in an interview.
Now the victimized doctor who "triggered" pro-COVID-vaccine progressives is warning that the "social credit system" - exemplified by Communist China, which monitors and controls people through digitized money - is already here, and now threatens everyone.
"What we're seeing is the weaponization of finance, where people whose views or actions go against the official narrative are cut off from basic financial services," Mercola said in an extended tweet ("X") Monday.
"This is the social credit system at work and, soon, it will be used against everyone."
"The debanking of employees and their families is a social credit system tactic to make people start policing each other by punishing associations. This creates discord and distrust, and forces people to turn on each other for self-preservation," he wrote, adding that, ironically, Chase had no problem banking with now-deceased "notorious pedophile and sex trafficker Jeffrey Epstein":
In the video interview with Del Bigtree posted on his new Substack page, Mercola urged people to "get out of the big banks."
He writes he his taking his case against Chase to Florida's attorney general to test a new law signed by Gov. Ron DeSantis that "prohibits financial institutions from denying or canceling services based on political or religious beliefs."
"Essentially, we're the test case to determine whether the governor's new law has teeth or not," he writes.
"This law has never been invoked before, so there's no procedure in place to enforce it. We're hoping the attorney general will sort that out."
Mercola told Bigtree he is now pursuing a banking relationship with Old Glory Bank, created by conservatives like country star John Rich and GOP presidential candidate and longtime WND columnist Larry Elder as a haven for patriotic conservatives.
Old Glory states: "We are the bank for Middle Americans who hold tight to their beliefs of liberty, faith, family, security, privacy, and love of country, with a deep appreciation of the military and law and order."
In a statement provided to Florida's Voice, Chase said the Mercola-affiliated accounts weren't closed for political "affiliations," telling FV: "For privacy reasons, we can't discuss customer relationships, but we don't close accounts because of political affiliations, and we didn't do so in this case."
But that claim might be tough to swallow for conservatives who are seeing a disturbing trend of intolerance and left-wing activism at banks such as Chase, which is hardly new to the "woke" cancellation game. The bank has become a leader among financial corporations in punishing conservatives.
Another Chase victim is the National Committee for Religious Freedom, led by Sam Brownback, former Kansas governor, U.S. senator and religious freedom ambassador under Trump.
"In May 2022, three weeks after opening the account, JPMorgan Chase closed it," reported Daily Signal. "Brownback, along with other conservative organizations, raised the question of whether the move was done for religious or political reasons. JPMorgan has said it had nothing to do with political or religious views and said the decision was made because, under federal laws, it needed more information about donors and recipients than the nonprofit provided."
Then the banking giant tried to quash two shareholder resolution related to the account closure before urging a "no" vote to investigate potential anti-religious discrimination at Chase.
Pro-Trump pundit, podcaster and filmmaker Dinesh D'Souza is also among the victims of "wrongthink," recalling in a 2021 video how he was pulled aside by a Chase banker and told his Chase credit card was getting canceled for no reason of financial misconduct.
"Because of the ideology of woke corporations, it's forcing conservatives and Republicans - in the normal course of life ... - to find their own outlets, in a sense to create their own alternative universe," D'Souza said in the video podcast, below. "And what that means is, if we can't bank with the woke banks, we have to bank somewhere else, and create our own banks. ... The bottom line of it is we sort of have to create, you might almost say, a politically segregated world."
In the U.K., Brexit champion and conservative leader Nigel Farage faced the same sort of issue but the viewpoint discrimination he experienced ultimately helped topple a bank executive.
Now a report from the Mail on Sunday revealed that banks are on pace to set a record number of closures this year, with 200,000 accounts having already been closed since the start of the year, This puts the banks on pace to top the number seen last year, which stood at 343,350, a Freedom of Information request to the Financial Conduct Authority (FCA) revealed.
In total, nearly one million accounts have been closed over the past four years, alone. However, the paper noted that this figure may be underestimating the true scale of account closures, given that it only reflects accounts closed over concerns of financial crimes, and therefore would not include cases like that of Nigel Farage, who had his Coutts account shut because the bankers determined that he did "not align" with the bank's values.
In response to the Farage revelations, Prime Minister Rishi Sunak's government is preparing legislation to be introduced in the autumn that would mandate that banks give at least a 90-day warning to customers before their accounts are closed and provide a reason for the decision, except for instances when doing so would hinder a police investigation.
However, others have called on the government to go further, with the founder of the campaign group Fairer Finance telling the MoS: "I think the legislation should go further and limit banks to closing accounts only when there is clear evidence of criminal activity."
There have also been suggestions that the government may require banks to pledge to protect the principle of freedom of expression or face having their licence to lend in Britain revoked.
Meanwhile, on Sunday, Mr Farage also revealed that the banking group at the heart of his debanking scandal, NatWest, is preparing to introduce new restrictions on customer's ability to use cash.
"From September the 11th, NatWest will be limiting cash that you can deposit and cash that you can take out and they keep the absolute right to refuse cash. They even keep the right to refuse checks, basically, they want everything to be electronic," he revealed on his YouTube channel on Sunday evening.
The attack on the ability to use cash is not only happening in the UK. In Australia, for example, banks such as ANZ and NAB recently announced that they would be banning cash withdrawals over the counter at some of their branches and that customers would need to specifically contact tellers ahead of time to schedule a physical withdrawal.
Speaking to Breitbart News Daily on SiriusXM radio last week, Mr Farage warned that with the rise of a cashless society, the West is at risk of having something akin to the Chinese social credit score being instituted through the banking system.
"What we do know is the British clearing banks are now working with some of the credit agencies to put in place word checks on the social media accounts of their customers. You can see the direction... we are literally on the verge of this happening. So we really have to start shouting," Mr Farage said.
We are told in the last days that one of the Antichrist's most powerful weapons of influence and control is the "mark of the beast' which will grant his government control over commercial transactions - no one can buy or sell without his mark. With financial institutions already beginning to blend political positions with the ability to conduct transactions with their bank we are seeing a preview of what is coming. To learn more about what the financial system has in store for you according to scripture... check out our newest book release - "Marking The Masses" by Pastor Thomas Hughes.
Available here.
---