Porn Addiction Is Ravaging Christians, Including Church Leadership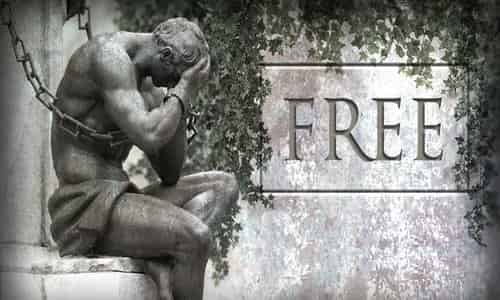 By Jack Minor
January 26, 2016
Share this article:
---
A Christian may think he or she is the only believer in town struggling with porn. Unfortunately, thats far from true. Addiction to pornography is rapidly becoming an epidemic throughout our society and even in the Church.
The main reason: widespread accessibility. What used to be available only in a citys red-light district is now in plain view on the covers of sexy magazines at convenience stores, in Hollywood films, TV shows and commercials, on life-size posters at the mall and larger-than-life billboards along the highway, in suggestive lingerie ads in the Sunday newspaper and on millions of web sites.
Years ago, people had to take a risk to visit an "adult bookstore", after all, they might be seen by someone they knew! But with the Internet, people can now inflame and indulge their sexual appetites with erotic material at any time, in any neighborhood, in the total privacy of their living rooms.
Although pornography is more common among men, many women are also becoming hooked, not so much by visual imagery, but by the emotional intimacy available through Internet chat rooms.
People often hope that their desire for porn will diminish when they get married or grow older, but the emotional and physiological factors can be continuing problems.
A recent study by the Barna Group titled "The Porn Phenomenon," commissioned by Josh McDowell Ministries and Covenant Eyes, a Christian internet and filtering company, is said to be the most comprehensive study recently on the subject of porn and contains some eyebrow raising information.
The study revealed that over 90 percent of teens, 87 percent of young adults and 79 percent of adults have viewed an image of sexual intercourse. When it comes to viewing nude images that are sexually arousing, the numbers are also shockingly high. For teens, the number is 78 percent, with 69 and 53 percent for young adults and adults, respectively.
However, when it comes to the ministry what is most shocking is that, rather than being lower, the numbers are significantly higher. Ninety-six percent of youth pastors have viewed an image of sexual intercourse and 86 percent have viewed a sexually arousing image. For pastors the numbers are only slightly better at 95 percent and 80 percent. Among all age groups "personal arousal" is cited as the most common reason for viewing porn.
Additionally, over half of the pastors and youth pastors who participated in the study said they had either struggled with porn in the past or were currently struggling with it.
It is one thing to cite statistics, but the question remains: what do we do about it? Specifically, what should be done to the almost unanimous number of pastors who have viewed some type of sexual image?
When asked, 29 percent of adult Christians said they felt pastors using porn should be asked to take a leave of absence while they dealt with the issue, while 16 percent said pastors should be allowed to teach while getting help. Only five percent said no action should be taken, thus showing that among the laity, this is considered a serious issue. However, only eight percent of pastors feel that a preacher who is struggling with porn should remain in their position.
I have dealt with preachers who have struggled with porn, including some who are close friends of mine, so I realize this is a sensitive issue. Let me say that I feel that it is best for a leader to step down while struggling with pornography. The reason is that porn is not like other sins; studies have shown that it actually rewires the brain. In addition, because one of the primary duties of pastors and youth pastors involves counseling, I do not think it wise for a leader to place themselves in situations where intimate issues may end up being discussed.
Having said that, I do not believe that when a pastor is forced to step down over this issue that it needs to be broadcast. What I mean is that the primary purpose for dealing with any issue should be that of restoration. The numbers show that this is a diabolical sin, and if we ever want to get to where people feel comfortable coming forward and admitting they struggle in this area, we dont want to punish them for doing so.
Although it is healthy to be ashamed of the sins one is involved in, we can't let that shame become one of Satan's weapons to keep us trapped. Secrecy is often a Christian's biggest enemy, while confession can bring freedom and release from the bondage of an overwhelming sense of shame.
Even if no one knows of your personal moral failures and there is no one to be accountable to, or to help lift you up in prayer or encourage you, don't let your pride destroy you (Proverbs 29:23; Mark 7:21; II Chronicles 32:26).
One of the key weapons we can use in fighting porn addiction or any other besetting sin is to have an accountability partner.
In an accountability relationship, you choose a confidant that you can be honest and open with about your addiction. Confess your sin (James 5:16). Be sure to choose someone of the same sex. Preferably, select a discrete person that has some spiritual maturity in their walk with Christ, and who has a helpful, non-condemning spirit. And if you should be asked to be such a confidant, then, by all means, respect that confidentiality with extreme care.
As much as this is a spiritual battle, there are practical considerations one can take with their accountability partner, as well, to help reduce temptation.
If your addiction involves viewing Internet pornography, there is an Internet service that can assist you.
CovenantEyes.net
is an on-line accountability service. They point out that "while Internet filters can provide some help, they can also block acceptable web sites, creating frustration. Filters can also be turned off or bypassed, rendering them ineffective. The Covenant Eyes Program removes the secrecy and privacy of using the Internet. Covenant Eyes promotes self-control and personal discipline, and the individual is held accountable in their Internet use."
It works by logging the address of each Web site visited, then compiling a list of visited sites that can be viewed on-line by your accountability partner. Users often find their temptation dramatically reduced and often leave it altogether once they know someone is monitoring their Web usage.
Another useful Christian website that deals with a lot of tough issues related to pornography is
www.XXXchurch.com
The numbers show that the odds are against us when it comes to viewing pornography. Because of this we must take even more drastic steps than in years past to protect one another. Lets watch each others back in order to prevent more casualties. It seems evident that porn has become one of Satan's greatest weapons today, so lets take steps to prevent it from hurting us in the first place rather than dealing with it after the fact.
---