Iran Closing In On Israel - Deal With Syria Could See New Military Base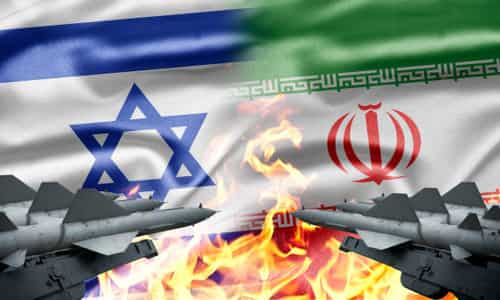 By Barney Breen-Portnoy/Algemeiner.com
March 14, 2017
Share this article:
---
Iran is on the verge of reaching a deal with the regime of Syrian President Bashar Assad to build a military base at the port of Latakia on the Mediterranean coast, an Israeli diplomatic official told the Hebrew news site Walla on Friday.
According to the report, this would be Assad's way of paying Iran back for the extensive military and financial support it has provided to the Assad regime since the outbreak of the ongoing war in Syria six years ago.
The Jewish state, the report said, views the establishment of an Iranian military presence on the Mediterranean Sea as an "extreme step" that would "foster instability in the region and promote terrorism against Israel."
Among other things, according to Walla, it would bolster Iran-backed Hezbollah and increase the threat to the Israeli home front. Latakia is located less than 200 miles up the coast from Israel's northern port of Haifa.
After his meeting with Russian President Vladimir Putin in Moscow on Thursday, Israeli Prime Minister Benjamin Netanyahu said in a statement, "I made it clear that regarding Syria, while Israel is not opposed that there should be an agreement there, we strongly oppose the possibility that Iran and its proxies will be left with a military presence in Syria under such an agreement.
I think that this was made clear in the best way. From my experience with President Putin, these matters are important not only in preventing misunderstandings, but in the end they will also find expression on the ground."
Earlier this week, Sarah Fainberg -- a research fellow at the Institute for National Security Studies (INSS) in Tel Aviv with expertise on Russia -- told The Algemeiner that Israel was seeking to become "an integral part in the talks about the future redesign of Syria."
"Israel needs to enter that conversation because the threat to Israel is not only a few missiles crossing the border into the Golan Heights, but the establishment of a permanent 'Hezbollah-stan' on its northeastern border," she said.
Latakia, Syria is located less than 200 miles up the coast from Israel's northern port of Haifa and may become Iran's newest military base.
Originally published at the
Algemeiner.com
- reposted with permission.
---