Syria And Israel - One Missile Away From Conflict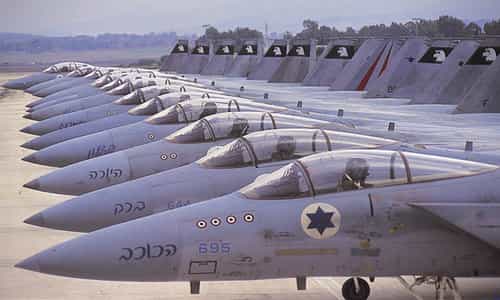 By PNW Staff
March 20, 2017
Share this article:
---
The firing of S-200 missiles by Syria at Israeli air force planes on Thursday night marked a significant escalation in the ongoing conflict between the two nations, who are technically still at war.
Over the past few years there has been several airstrikes carried out by Israel against targets in Syria, most believed to be related to weapons transfers to Hezbollah.
Both Prime Minister Benjamin Netanyahu and Defense Minister Avigdor Lieberman have stated publicly that Israel will do whatever is necessary to prevent "game changing weapons" getting into the hands of this terrorist group.
Israel does not usually confirm or deny such attacks, but it was forced to do so this time by the circumstances of the incident, including the firing of the Arrow defense system.
The Arrows first-ever operational interception was the result of Syria's air-defense forces launching a long-rane S-200 missile in an attempt to shoot down Israeli planes. Syria's military has claimed it downed one of the Israeli planes and hit another, however Israel denies any of it's planes were hit.
The loud explosion that many residents of the region heard as far away as Jerusalem was the interception by the Arrow 2 missile, which was forced to fire due to the long rang missile endangering civilian populations.
The Syrian retaliatory missile launch occurred when IAF aircraft had already passed into Israeli airspace and had now become a direct threat to civilian populations.
Parts of the missile have been found in Jordan which also forced Israel to issue an official explanation for the event.
Many analysts believe the firing of the missile demonstrates a new confidence by Assad in the region after winning several key battles with rebels and ISIS, including the important city of Aleppo.
Perhaps even more important is the strategic backing of Russia which seems to guarantee his survival as Syria's continued leader.
With this being the most serious incident between the two countries in many years, the big question is what happens next time?
Arms shipments to Hezbollah are unlikely to stop and neither is Israel's response to what it says are "red lines" that can't be crossed.
Israeli Defence Minister Avigdor Lieberman may have already answered the question when he responded to the incident on Sunday threatening to destroy Syrian air defense systems should they fire on Israel again.
---