Google And YouTube Target "Conspiracy Theories" In New Quality Control Update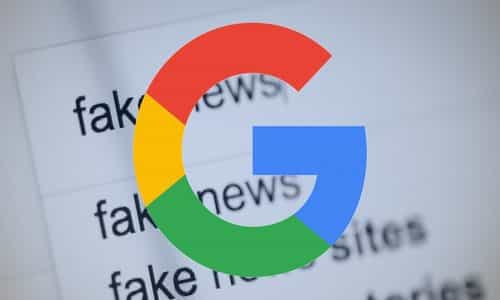 By Aaron Kesel/Activist Post
August 09, 2017
Share this article:
---
Google continues to make George Orwell's book 1984 a reality by censoring free speech and free flow of information.
On July 27, 2017 Google updated their quality raters guidelines.
The latest update to its rating guidelines brings many changes, but the biggest are focused on conspiracy theory websites and query results in the non-English language and satirical pages that don't make it clearly known they are satire.
Months before, Google updated their guidelines for raters twice - once on May 11, 2017 with some smaller changes, and then again on March 14th with bigger controversial changes classifying what "offensive, upsetting, inaccurate and hateful web pages," defines.
The new guidelines giving a search giant so much control over the free flow of information is extremely worrying.
The guidelines instruct raters to directly confront "unsubstantiated conspiracy theories" by looking for a source that debunked them, The Sem Post reported.
The Post noted that the rules don't specifically target and go after all "conspiracy theory" websites, only those that present a "conspiracy theory as factual information without basis."
However, who decides what is and what isn't real?
Who are the companies behind this valiant effort to police Google's search engine, and who watches the watchers?
Well according to Search Engine Land, "Google contracts with over 10,000 search quality raters worldwide to evaluate its search results. Raters are given actual searches to conduct, drawn from real searches that happen on Google."
None of the companies it contracts with were named.
Under section 7.10, Google goes on to criticize "unsubstantiated conspiracy theories."
Google added an example of "unsubstantiated conspiracy theories" choosing the most wild and crazy ones out there but also labeling "the existence of aliens," to be low-quality content.
The example they used was the alleged existence of the Sumerian 10th planet Nibiru and the conspiracy the Vatican knows about its impending crash into Earth. But then, after that, the document defined what it considers "unsubstantial conspiracy theories" which includes those challenging " established historical facts." But the connotation of what those historical facts would entail is not included.
The example in the PDF continues to show that raters should be able to find credible sources that have debunked the conspiracy theory.
Meanwhile, YouTube a Google parent company announced that it will be taking steps to suppress videos deemed "controversial" by placing them in a "limited state," even if they do not violate the sites policies, according to an official blog post by YouTube.
The site also revealed that it will alter search results so that any time a topic pertaining to "sensitive keywords" is typed into the search bar, users will be "redirected" to a playlist of YouTube curated content that "directly confront and debunk violent extremist messages."
While YouTubes post said that these steps are being taken to fight online terrorism, some YouTube video creators have expressed opposition and concern that YouTube will begin silencing their content in favor of left-leaning content.
In the past, YouTube has censored videos from conservative groups such as Prager U for videos that denounced Islamic terrorism as "hate speech."
These organizations to police YouTube's content include the No Hate Speech Movement, the Institute for Strategic Dialogue, and the Anti-Defamation League.
We are further witnessing the YouTube, Google and Amazon adpocalypse against the alternative media and it's far from over.
Editors Note - Considering that most Bible Prophecy subjects address "upcoming world events" it is likely that many prophecy related topics could also be classified as "unsubstantiated conspiracy theories".
Originally published at
Activist Post
- reposted with permission.
---