Teaching Children About Sin Now Considered "Extremist"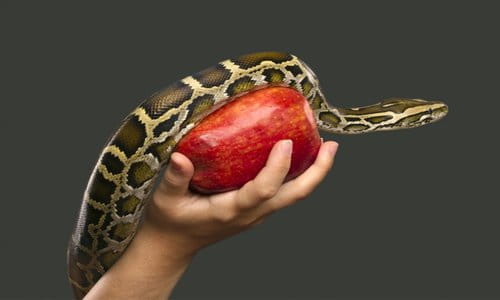 By PNW Staff
November 10, 2017
Share this article:
---
A Church of England primary school has found itself thrust into an unexpected controversy over an essential doctrine of the Chrisitian faith. what would seem like a perfectly normal religious instruction to children has a group of parents complaining such teaching is "extremist".
Bowing to pressure, Dan Turvey, the headmaster of St. John's School in Tunbridge Wells, has broken off the 16-year working relationship with CrossTeach, an educational charity group.
What is the "potentially damaging ideology" that the children were exposed to? A group of 25 parents have signed their names to a letter complaining that the children were being taught about our sinful nature and, that because of sin, if they didn't believe in God, "they would not go to a good place when they died."
The students were said to have been "upset and disturbed emotionally" by this lesson, and as a result, CrossTeach won't be invited to conduct any more assemblies or Bible lessons.
An unnamed parent explained in a statement to the press, "I do know some of the children have been upset by what they have heard. No one minds Nativity plays and Bible stories, but considering most of the parents at the school aren't practicing Christians, I think the feeling is that it's all too much."
Non-practicing Christians sending their children to a church-run school is not unusal. But when those same parents complain that they are being instructed in the basic tenets of Christianity and advocate for the school to bar further such religious instruction, the irony is overwhelming.
Despite the fact that Headmaster Turvey has broken off the school's longstanding relationship with CrossTeach, he said in a public statement, "I do not believe Crossteach has done anything wrong.
They do not deserve the tarnishing of their good name and allegations of extremism that have taken place over the last few months." Even the parents raising complaints fail to cite specific horrific descriptions, graphic imagery of tormented Hell-scapes or age-inappropriate instruction or threats to the children.
For their part, CrossTeach defended themselves by saying, "In 16 years of Christian schools work no teacher has ever raised a concern that something has been said that could be interpreted as in any way 'hateful' or 'extremist' and we strongly refute this current parental allegation.
On the contrary, schools have consistently expressed appreciation for the contribution that Crossteach has made and for the quality of the work," according to their National Director Wayne Harris explained.
When our culture is taught that all truth is relative and there are many paths to God, we see why many have no objection to filling students' heads with cute Bible stories but demand they be shielded from anything that may be upsetting - especially the subject of sin and hell. Yet without these essential teachings the gospel is left incomplete.
Sadly, even in most churches today you won't hear the word "sin" mentioned as pastors shy away from topics that are perceived as negative or controversial.
We are in a dangerous place today. We need to confront again the message of the Bible about sin and it's never to early to start.
---