Let Your Light Shine In The Darkness For 2018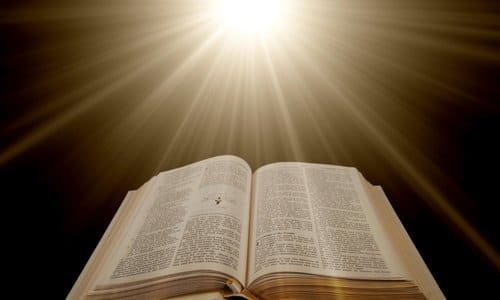 By PNW Staff
December 27, 2017
Share this article:
---
With the year's darkest days of winter upon us as 2017 comes to an end, it is time to reflect on last year's growth and accomplishments and pray that 2018 will be even brighter.
However, the National Insurance Institute just announced that 1.7 million Israelis, including over 800,000 children, live in poverty. The lives of these struggling individuals remain dark all year round.
Donate to impoverished Israelis>>
With those hungry souls in mind, we share a week's worth of Biblical verses about feeding the poor and caring for the needy, one for each day to end this year and start your New Year with blessings:
"Give to him readily and have no regrets when you do so, for in return Hashem your God will bless you in all your efforts and in all your undertakings" (
Deuteronomy 15:10
).
"It is to share your bread with the hungry, And to take the wretched poor into your home; When you see the naked, to clothe him, And not to ignore your own kin" (
Isaiah 58:7
).
"And you offer your compassion to the hungry and satisfy the famished creature -- Then shall your light shine in darkness, And your gloom shall be like noonday" (
Isaiah 58:10
).
"He who withholds what is due to the poor affronts his Maker; He who shows pity for the needy honors Him" (
Proverbs 14:31
).
"All day long he is seized with craving While the righteous man gives without stint" (
Proverbs 21:26
).
"If your enemy is hungry, give him bread to eat; If he is thirsty, give him water to drink" (
Proverbs 25:21
).
"A righteous man is concerned with the cause of the wretched" (
Proverbs 29:7
).
There are many ways to practically show your compassion to needy people living in the Holy Land.
Meir Panim charity
runs a network of social welfare programs, helping people in poverty with love and dignity.
Meir Panim annually serves 390,000 hot meals at its "free restaurants." Their soup-kitchen centers are referred to as restaurants because patrons are served with a smile by friendly volunteers rather than having the degrading experience of standing in line for their meals.
The organization also delivers 168,000 Meals-on-Wheels to homebound, disabled and elderly people.
"Time is running out to give victims of the Holocaust the dignity and care they deserve," said Goldie Sternbuch, director of Overseas Relations for Meir Panim. "Meir Panim volunteers not only deliver food but also socialize with the elderly, ensuring that they are checked on daily."
Recognizing that Israel's future depends on the health and education of today's children, Meir Panim provides over 81,000 hot lunches each year to needy children as well as funds after school youth clubs.
These programs directly fulfill God's decrees to help those in need.
Over the past year, thousands of disadvantaged Israeli men, women and children have received help by Meir Panim's staff of volunteers who give their whole heart to caring for the needy with respect.
Meir Panim's doors are always open to hungry and disadvantaged people, no questions asked. The believe their work emulates God, who is always available to us, no questions asked.
Today, there are those people in Israel who are employed but still unable to make ends meet. Meir Panim likewise assists them by supplying them with boxes of food and prepaid shopping cards before holidays.
"When people are hungry, we can't wait for the government to come to the rescue," said Sternbuch. "We need to provide immediate help. That's what Meir Panim has been doing every day for the past 16 years."
Meir Panim provides both immediate and long-term relief to impoverished young and old.
"Our top priority is giving hungry people a hot, nutritious meal on a daily basis," continued Sternbuch. "This is not only a life-saving act; it also gives marginalized people a social outlet and lets them know that they are cared about."
Time is quickly running out for you to brighten the lives of those less fortunate and make your tax-deductible gift to Meir Panim in 2017. By opening your heart and donating now, you help feed hungry Israelis and ensure a better 2018 for impoverished citizens.
As we read in Isaiah 58, when we offer compassion to the hungry our light shines in the darkness.
---