Revived Ottoman Empire Under Turkey To Replace ISIS?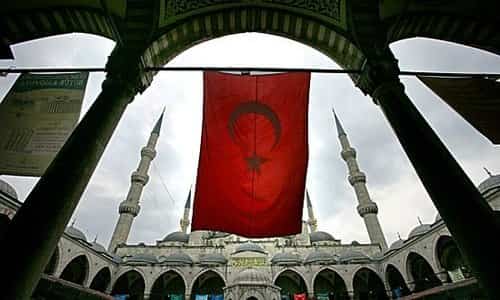 By Bob Unruh/WND.com
December 29, 2017
Share this article:
---
Turkish President Recep Tayyip Erdogan There are increasing signs that Turkey's dictator, Recep Tayyip Erdogan, aims to turn his nation into the dominant component of a new Islamic caliphate, controlling even more territory than the Ottoman Empire. Islam expert and author Joel Richardson wrote shortly after Turkey's controversial election in which Erdogan was given virtually unrestricted…
Does the rise of this new Islamic empire fit the description of Mystery Babylon in the Book of Revelation? Or should we look elsewhere? Watch two leading Bible prophecy experts debate the identity of Mystery Babylon and the future role of Islam with this new DVD here.
---