Iranian-Backed Cells Pose 'Direct Threat To US Homeland'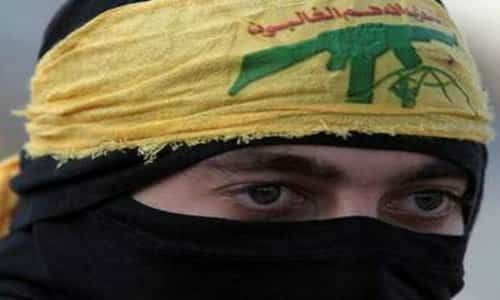 By Clarion Project
May 01, 2018
Share this article:
---
Iranian-backed terror cells in the U.S. pose "a direct threat to the homeland." That was the conclusion of Rep. Peter King (R., N.Y.) after hearing from a panel of intelligence experts testifying before the House subcommittee on counterterrorism and intelligence, which he chairs, reported The Washington Free Beacon.
Those experts said that it would be easy for Iran to order its Lebanese proxy Hezbollah to launch a large-scale terror attack in the U.S. As tensions increase between Iran and the U.S. over the possibility of President Trump scrapping the nuclear deal, such an attack is quite plausible.
The existence of Hezbollah sleeper cells with their Iranian agents in the U.S. is already known to intelligence officials. Just last year, two Hezbollah terrorists were arrested for planning attacks in the U.S.
One had already scouted potential targets in New York City including JFK International Airport. Both terrorists were U.S. citizens, meaning they had free rein to exit and re-enter the U.S. at will, which they did.
Under questioning, one admitted he was a "sleeper" agent of Hezbollah's Islamic Jihad tasked to carry out "black ops" for Hezbollah and "the Iranians."
In 2007, Iranian agents were caught trying to blow up fuel tanks and pipelines going to JFK.
"It is clear that Hezbollah has the will and capacity," said King. "Hezbollah is probably the most experienced and professional terrorist organization in the world."
"They are as good or better at explosive devices than ISIS, they are better at assassinations and developing assassination cells," said Michael Pregent, a former intelligence officer who worked to counter Iranian influence. "Hezbollah is smart.
They're very good at keeping their communications secure, keeping their operational security secure, and, again, from a high profile attack perspective, they'd be good at improvised explosive devices."
Others spoke to Iran's infiltration of Latin America and the threat that posed to the U.S. "Their presence in Latin America must be viewed as a forward operating base against America's interest in the region and the homeland itself," said Emanuele Ottolenghi, a senior fellow at the Foundation for Defense of Democracies.
Hezbollah agents use the U.S. "as a staging ground for trade-based and real estate-based money laundering. They come in through the front door with a legitimate passport and a credible business cover story," Ottolenghi said.
The growth of Hezbollah agents operating in the U.S. may have been further facilitated by the Obama Administration, which has been accused of squelching U.S. Drug Enforcement Administration investigations and arrests of Hezbollah agents to pave the way for the nuclear deal with Iran.
An investigation into those allegations was ordered by U.S. Attorney General Jeff Sessions after an expose on the subject ran in Politico in December 2017.
---