You Can Run, But You Cannot Hide From AI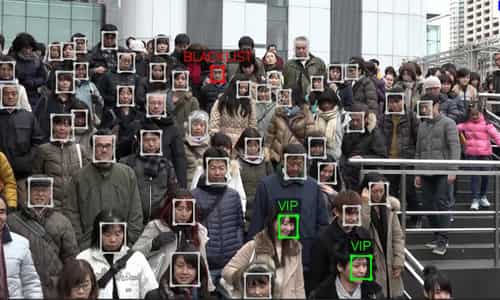 By PNW Staff
July 20, 2018
Share this article:
---
Chinese facial recognition systems in the hands of the police gained attention earlier this year when the government demonstrated how they could find a journalist with the BBC via AI facial recognition in a crowd of 60,000 concert goers, all in under 7 minutes.
With 150 million cameras already linked to the network and 400 million more on the way, the system is on a scale difficult to fathom. But where does the software come from that powers such a surveillance state and how else will it be used? As it turns out, it is being created by two competing Chinese AI-focused tech companies, now valued in the billions of dollars, and the police are far from being their only customer.
The two Chinese AI developers are Sensetime and Megvii. Sensetime made headlines in April when it was successful in raising $600 million in investment capital, bring it to a record valuation of $4.5 billion and making it the most valuable AI company in the world.
Megvii trails this number at an estimated $2 billion and several other smaller players such as Yitu and Deeglint are also raising hundreds of millions each to develop powerful new AI systems. None of this would be possible, of course, if the Chinese government were their only customer.
Alibaba, the Chinese e-commerce giant now larger than Amazon, was one of Megvii and Sensetime's first investors, along with Ant Financial, among the largest of China's new tech banks focused on small investors. The Face++ technology of Megvii, for example, allows near instant and extremely accurate facial recognition to secure financial and e-commerce accounts of Chinese shoppers and investors. Using 106 data points in its face scan, it links a person's unique facial geometry in a cryptographic hash to their account, securing it against hackers in a way that passwords simply can't.
Megvii was founded seven years ago by three software engineers from Chinese Tsinghua University and its facial recognition systems are being sought out by a wide range of companies. Real estate management firms want to use facial recognition systems to limit entry to homes, apartments and housing complexes.
Companies across the world are also looking into replacing employee key fobs and swipe cards for facial recognition systems. The abiliity to identify multiple individuals simultaneously and in a matter of seconds, grant entry or punch a virtual time card as well as track movement through a facility, the advantages for employee control are obvious.
This level of identification and control is useful to almost any business. Train systems can track passengers who have paid and also identify known trouble makers instantly while stores can single out specific customers. What is more, Face++ is being offered as an open platform that allows any software developers to create AI-driven apps on top of its basic architecture.
As such, it has already attracted 300,000 software developers who are either building out new facial recognition apps or integrating Face++'s facial recognition capabilities into their own apps. Not limited to China, these 300,000 software developers are located across 150 countries, according to Megvii's public relations office.
In China, the push for a single online ID is made simpler with Face++ and other facial recognition systems. In order to access the web, shop, play games, make payments, post on social media, send email or check the news, a person will need to sign in with a facial scan. Misbehavior, such as posting critical opinions online, can be instantly punished by revoking privileges or lowering one's face-linked citizen score.
In the West, private companies will lead the charge by embedding facial ID systems in home appliances, cell phones, door bells, smart TVs, stores, taxis and restaurants. In a few years, we will be recognized by corporations no matter where we go (and most of us in our homes too) and the government needs only to ask and they will be obliged to hand over these records as easily as they do now for emails and call records.
Individual privacy is an obstacle for both governments and large corporations. In China, there is less expectation of privacy, first due to differences in Eastern culture and second due to decades of communist rule. But in the West too, we have surrendered more privacy every year as technology has advanced. Now we are confronted with a vast network of corporate and government computer systems that can instantly recognize anyone anywhere by their unique facial images.
No matter where you go, what you do or how you try to hide, you are soon likely to be scanned, recognized and tracked by AI systems for control and profit.
---