Japan Plans To Test Fingerprints As "Currency"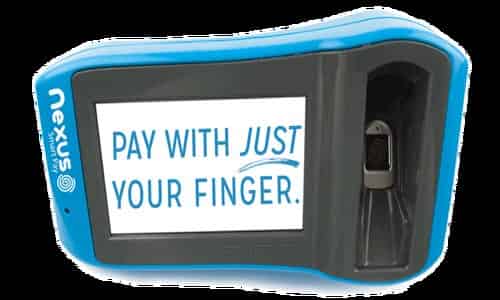 By Kade Hawkins
April 09, 2016
Share this article:
---
Japan has been moving to a cashless society for quite some time but new technologies and a desire to expand tourism are rapidly speeding up it's integration throughout the country.
Ecurrency and other cashless technologies started to increase rapidly when Japan passed legislation in 2006 that made banks liable for withdrawals by criminals using stolen or counterfeit bank cards.
Cash was already dying a slow death thanks to phone wallet services that many Japanese find extremely convenient. One of the popular services alone now has over 50 million users.
Japan is also one of the leading nations to introduce biometric ATM's which can authenticate your identity using the vein patterns in your finger. It's estimated there are now over 100,000 such ATM's with over 20 Million customers.
With the 2020 Tokyo Olympic games now on the horizon Japan is looking at fingerprint payment biometrics as a way to increase the number of foreign tourists by using the system to prevent crime and relieve users from the necessity of carrying cash or credit cards.
Tourists would register their fingerprints and other data, such as credit card information, at airports and elsewhere upon arrival.
Tourists would then be able to conduct tax exemption procedures and make purchases after verifying their identities by placing two fingers on special devices installed at stores.
The government plans to role out experimental locations by next spring and then hopes to introduce it nationwide in time for the games in 2020.
However, few countries are as advanced as Japan in integrating biometrics and there are concerns that tourists will be uneasy about providing personal information such as fingerprints.
---