Pro-Israel Organization Prepares For UN Battle As It Surpasses 3 Million Members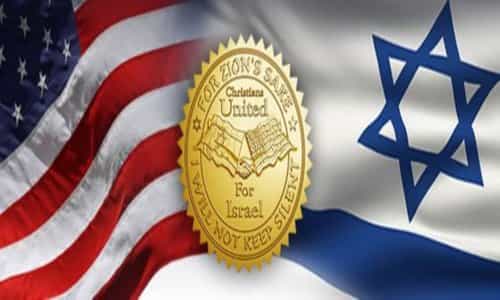 By Paul Miller/JNS.org
May 06, 2016
Share this article:
---
As 2015 began, Christians United for Israel (CUFI) proudly announced that their membership had surpassed the 2 million mark. In just under a decade since its founding, the Christian Zionist organization had become the largest pro-Israel group in the country.
But just a few months later, news headlines were dominated by turmoil between Israeli Prime Minister Benjamin Netanyahu and President Barack Obama as well as negotiations surrounding the Iran's nuclear program. As attention focused on the U.S. - Israel relationship as well as surging anti-Semitism around the world, CUFI saw their membership growth shift into overdrive.
"In just over 15 months, CUFI membership increased by over 50 percent," Communications Director Ari Morgenstern told the Haym Salomon Center.
"CUFI has grown to such an extent because we are the preeminent avenue through which Christians can make their voices heard in support of Israel," explained CUFI founder Pastor John Hagee. "Every day we see on the news that radical Islam - be it Shi'a or Sunni - is unrelenting in its imperialist ambitions. Israel is on the front lines of this conflict. When people are aware of this issue - and there's no way not to be - they should seek to do something about it. Believers know that God will not hold harmless those who choose to be silent."
Noting the atrocities being committed by Islamic terrorists in the Middle East, Hagee believes life in that part of the world has become increasingly dangerous for Christians, Jews and minorities alike.
"I do believe that Christians are beginning to see the evil that plagues our brothers and sisters in Christ in the Middle East. Unfortunately our government has not figured out a clear way to talk about, let alone deal with, this genocide," said Hagee.
In an effort to educate and increase awareness about events in Israel and the Middle East, CUFI hired former Christian Broadcasting Network (CBN) correspondent and terrorism analyst Erick Stakelbeck to serve as director of CUFI's Watchman Project and host of "The Watchman" program on Trinity Broadcasting Network (TBN).
"I've also been blown away by CUFI's advanced strategic outlook. We literally have pro-Israel programs that educate, inform and inspire Christians from every age group and demographic. From college campuses to millennials, from African-Americans to Latinos to Asian Americans and beyond, CUFI is reaching every demographic group among American Christians with a simple yet powerful message: We will stand with Israel through thick and thin. For Zion's sake, we will not remain silent as the enemies of Israel and America seek to do our nations harm," explained Stakelbeck.
He added, "We want to show Americans that what happens 'way over there' in the Middle East matters to us over here. Whether it's ISIS, Hezbollah, or the Iranian regime, the same radical Islamic forces that seek to wipe Israel off the map have placed a bullseye on the United States. Israel is the first line of defense for Western civilization in the battle against violent radical Islam. Likewise, Israel and the United States share the same democratic, Judeo-Christian values. In fact, it is precisely because we share the same values, that we share the same enemies."
Hagee believes it's important for CUFI to continue their present rate of growth and calls his 3 million members "just the tip of the iceberg." Last year the Israel advocacy group launched the Washington, D.C. lobbying effort, CUFI's Action Fund, to be the voice of their members on Capitol Hill.
"Our immediate priorities include ensuring the Obama administration vetoes any actions at the U.N. Security Council that would have an adverse effect on the Jewish state, ensuring Israel has what it needs to defend itself, minimizing the harm done by the Iran nuclear deal, and beating back the anti-Christian, anti-Semitic forces of radical Islam that control wide swaths of the Arab and Islamic world."
Hagee added, "I don't make pronouncements about long-term solutions, but rest assured all 3 million-plus members of CUFI will stand up and speak up for Israel, each and every day. Our mantra is captured by the words of the prophet Isaiah, 'For Zion's sake I will not keep silent; for Jerusalem's sake I will not remain quiet.' Isaiah 62:1"
Originally posted at
JNS.org
- reposted with permission.
---