Transgender Deteriorations - Just When You Thought It Couldn't Get Worse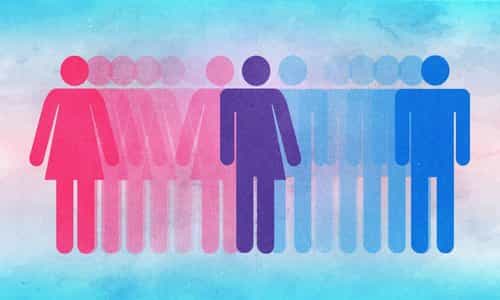 By Tom Olago
June 03, 2016
Share this article:
---
Just when it seemed like the transgender bathroom and identification circus couldn't possibly get worse, something happens to show that the box of surprises is still far from empty. How about a $60,000 payday for a perceived gender misnomer? Not too shabby - and certainly no shortage of folk who could get used to this.
A recent Christian News Network report by Heather Clark highlighted the story of a female elementary school teacher who says she neither identifies as male nor female. She has now been awarded a $60,000 settlement with her school district after she lodged a complaint that her co-workers continued to refer to her as a woman and wouldn't call her "they."
The 25-year-old teacher at Hall Elementary School, who now goes by the name Leo Soell, had told her friends in 2013 that she did not feel that she identified as either male or female. However, she did not reveal her feelings to her employers with the Gresham-Barlow School District, who continued to refer to her by her female name and pronoun.
As Clark further expounded, in November of the following year, Soell was diagnosed with breast cancer. After obtaining a mastectomy and reconstructive surgery to make her chest look more masculine, Soell approached the district to advise that she had changed her name to Leo as she identified as "genderqueer" or "transmasculine," and desired to be referred to as "they."
In Soell's complaint, she alleged that teachers continued to refer to her as "she" or "Miss Soell," and some called her a lady. So she and a teacher's union filed a grievance and the district hired a transgender advocacy group to provide training for teachers.
But Soell says that some teachers continued to refuse to call her "they" in front of parents and children, and one "berated" a child who corrected a teacher for using the pronoun "she." She also claims that teachers suddenly began using the gender-neutral restroom, which made her wait longer to be able to use the lavatory.
The district launched an investigation into Soell's complaint but did not find any evidence of harassment. Therefore, Soell hired an attorney, who informed the district of their intent to file a complaint with the Oregon Bureau of Labor and Industries. The district then suggested a settlement.
According to The Oregonian, the agreement includes a $60,000 payment to Soell for emotional distress and attorney's fees. Officials also agreed to make gender -neutral restrooms available at all schools within the district. Hall Elementary School now has only gender neutral restrooms, and teachers are required to call Soell "they" under the threat of discipline or dismissal.
"So people can basically force us--on pain of massive legal liability--to say what they want us to say, whether or not we want to endorse the political message associated with that term, and whether or not we think it's a lie," attorney Eugene Volokh recently wrote for the Washington Post in decrying a newly-established transgender law in New York City.
"We have to call people 'him' or 'her' even if we believe that people's genders are determined by their biological sex and not by their self-perceptions--perceptions that, by the way, can rapidly change, for those who are 'gender-fluid'--and that using terms tied to self-perception is basically a lie," he said.
A report by Ben Kew published by Breitbart.com on the same story quoted Soell after the settlement: "I actually feel safe now. There will always be people who push the boundaries, but I'm not worried about them anymore because I know that my district supports me."
The school's principal, Heidi Lasher, also reportedly emailed staff to instruct that the new policies "require that all staff address transgender or gender non-conforming employees with their correct name and pronouns."
Then followed the unveiled threat: "If you are found to be in violation of these policies, you will be subject to discipline up to and including dismissal," she added.
Not surprisingly, these developments have created an uproar in the Christian Community - which firmly holds to the Biblical order that states God created only two genders: "So God created man in His own image, in the image of God created He him; male and female created He them"(Genesis 1:27).
A Christian Post account by Stoyan Zaimov reported on Franklin Graham's consternation in regard to the incident and subsequent settlement to Soell. Graham, head of international relief organization Samaritan's Purse and son of famous Evangelist Billy Graham, stated:
"Doesn't a person's DNA or birth certificate count for anything? Shouldn't fact override fantasy? God created people male and female," Graham said in his recent Facebook post. Graham, who is also CEO of the Billy Graham Evangelistic Association described the email warning as "incredible," and asked what the "correct" pronouns are.
Graham has spoken out about a number of transgender issues in America in recent times, such as the conservative boycott against chain store giant Target over its new bathroom policies that allow people to use the restroom of their choosing.
Target has suffered plunging stock prices and loss in consumer support ever since the boycott began, though CEO Brian Cornell made a comment denying that the boycott is the reason for the company's financial troubles. Graham responded to the comment by arguing that Cornell is in "denial."
"Really? He must be in denial. Wake up corporate America and stockholders -- American families clearly do not want this. Over 1.2 million people have signed the online petition to boycott Target stores. This is sending a strong message, and I hope that millions more will sign it," he wrote, referring to a petition against Target's new policies started by the American Family Association (AFA).
The AFA has warned that in its bid to be more inclusive, Target is putting women in danger."This means a man can simply say he 'feels like a woman today' and enter the women's restroom ... even if young girls or women are already in there. Target's policy is exactly how sexual predators get access to their victims. And with Target publicly boasting that men can enter women's bathrooms, where do you think predators are going to go?" the conservative group asked.
Those who think that there are only three or four genders to worry about should have woken up and smelled the coffee at least two years ago - and perhaps much earlier than that. What's coming out publicly now is seemingly just the tip of the iceberg.
In an article for the UK Telegraph in June of 2014, Rhiannon Williams reported:
"UK Facebook users can now choose from one of 71 gender options, including asexual, polygender and two-spirit person, following the feature's successful integration in the US.
Users can choose a different gender option from the previous male and female choices by selecting 'custom' in the gender tab of their profiles. In addition, people who select a custom gender will now have the ability to choose the pronoun they'd like to be referred to publicly -- male (he/his), female (she/her) or neutral (they/their).
Professor Stephen Whittle, vice-president at Press for Change was quoted as saying then that "...By challenging the gender binary, Facebook will finally allow thousands of people to describe themselves as they are now and it will allow future generations of kids to become truly comfortable in their own skins."
Currently, Facebook targets advertising to users based on their gender. If a user chooses an option other than male or female, then advertisements will be selected based on the pronoun they choose to be mentioned with.
Other websites have already implemented similar policies as transgender issues became more widely considered. Google+, for instance, allows users to choose from "male", "female" or "other". The company says that around one per cent of people identify as "other".
---