Flyte Review – An Investing and Banking Platform for All Ages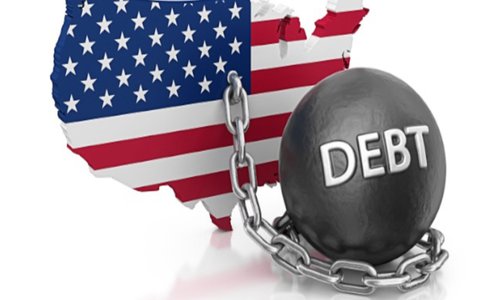 By
Share this article:
---
With
Flyte
banking, you can set up a custodial brokerage account for your child within minutes! Then you can buy thousands of stocks and ETFs and even start investing in cryptocurrency, including Bitcoin and Ethereum. Even better, Flyte lets you trade for free, and you can start investing in incredible companies like Apple, Google, and Amazon for as little as $1!
What is Flyte?
Flyte is an online brokerage that specializes in helping kids invest in different asset classes, including stocks, bonds, commodities, and cryptocurrency. The investing app features a sleek and easy-to-use design which makes trading fast and simple. With just the click of a button, you can purchase Bitcoin, Tesla, and thousands of different companies and ETFs.
Flyte also has other cool features, including a no fee debit card for kids, which is great for tracking your child's spending and giving them financial autonomy. The Flyte app also has awesome customizable investing and saving goals which can help your child reach financial success quickly!
How Does It Work?
When you sign up to Flyte, you create a custodial account for your child. Your child owns the account, but you have full control of it, including all deposits, withdrawals, and trades until they are 18 or 21 years old, depending on your state. Once your child becomes an adult, the account is automatically transferred to them.
What is investing? Investing is the process of buying assets and generating a return. With your Flyte account, you can make easy investments, including buying individual stocks, ETFs and crypto all for free! Thanks to this awesome investing app, you can quickly build up a healthy investment portfolio for your child, who can use it to pay for college, put a down payment on a house or start a business.
Flyte Features
This investing app is absolutely loaded with features. Some of our favorite features include the following:
● So many investing options - Purchase thousands of stocks and ETFs
● Smart banking - Receive a zero-fee Mastercard debit card
● Well-designed app - Free app available on Android and iOS
Keep reading to find out why Flyte is revolutionizing the way kids invest and save money!
Investing Options
How old do you have to be to buy stocks? Traditionally you have to be 18 years or older to buy stocks, but not on Flyte! On this platform, you can open a custodial account for your child, and they purchase stocks under their name no matter what age they are! Flyte gives you so many different investment options, including thousands of stocks, ETFs, and crypto. Even better, they don't charge any trading fees!
Smart Banking
Flyte offers a 100% free Mastercard debit card! Your child can use this debit all over the world and take full control of their finances. You are able to track all of your kid's spending from within the Flyte app and can place limits and establish saving goals. Flyte makes banking for kids fun and is a great way to teach your child the power of saving while giving them the autonomy to make their own spending choices.
Flyte App
Flyte has a 100% free app, which is available at Google Play and at the Apple Store. The app offers incredible functionality and allows you to create an account, deposit, withdraw, trade, set financial goals, and monitor your portfolio and spending all from your mobile device. The Flyte is super fast, easy to use, features a gorgeous minimalist sleek design, and is one of the top investing apps on the market!
Conclusion
Investing for teens is made easy thanks to the Flyte app! Flyte is one of the few investing apps that allows you to create a custodial brokerage account within minutes and offers 100% free trading on thousands of stocks, ETFs, and even crypto. If you want to set your child up for the future and put them in a strong financial position, download Flyte and start investing now!
---