Polls Reveal Churches Are Increasingly Losing Their Saltiness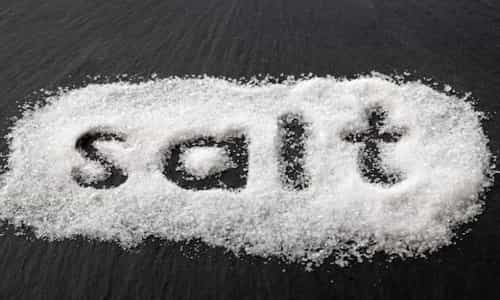 By Jack Minor
January 20, 2016
Share this article:
---
Recent polls and studies seem to indicate that America may be on track to become like England and the rest of Europe who have long since abandoned their glorious Christian heritage in favor of secularism that is now openly hostile to Christianity.
A recent Gallup poll reveals that 20 percent of American adults are now claiming no formal religious identification, a five-point increase since 2008.
The number is significant since it is not uncommon for people who seldom attend church to still identify with the specific denomination they grew up with. I have frequently encountered people on visitation who will tell me "Oh, Im a Methodist, Presbyterian, Catholic" or some other denomination.
Yet when asked which church they attend they are unable to name it because it has been too long since they have been there.
The Gallup poll validates a similar survey by the Pew Research Center that discovered a steep dip in American religiosity. Pew noted that other religions including Wicca, Islam, Hinduism and others are showing signs of growth.
Parts of the South, Southwest and southern Midwest in the United States make up what is typically known as the Bible Belt. These areas have traditionally been populated with a high number of evangelical Protestants, particularly Baptists, and are associated with a socially conservative culture based on Biblical religious beliefs. Like the rest of the country in general, the Bible Belt has witnessed a steady and often dramatic decline in religious influence and church participation in recent decades.
Although the South is still disproportionately religious compared with the larger U.S. population, every Southern state saw a decline in its non-Catholic Christian population since 1990 except Louisiana, with nine of 15 states witnessing double-digit drops in percentages.
These trends are even being seen in the megachurches. Although they are reporting respectable growth, the worshippers attending megachurches are doing so less frequently.
A survey released by the Hartford Research Institute and the Leadership Network titled Recent Shifts in Americas Largest Protestant Churches reveals that while the vast majority of megachurches have seen their attendance grow over the past several years, their number of weekly regular worship participants declined by about 14 percent in the last decade.
If current trending continues, America could find itself in a similar situation to England, which once sent out missionaries to the far corners of the globe and gave us the King James Bible, which is still in print after over 400 years. Yet, now the nation that gave us Charles Spurgeon is persecuting and prosecuting Christians for preaching that Islam is a false religion, taking a stand against homosexuality and other issues that have long been accepted a part of British society.
There are many theories as to why this is happening but one of the main reasons can be found by listening to the words of Jesus Christ, when he warned "Ye are the salt of the earth: but if the salt have lost his savour, wherewith shall it be salted? it is thenceforth good for nothing, but to be cast out, and to be trodden under foot of men" (Matthew 5:13).
Salt is a preserving agent and, in Bible times, was considered a valuable commodity. In other words, Christians, and by extension the local church, were intended to be a preserving influence on society. Yet, when they lose their saltiness, and Jesus says they are "good for nothing."
It was not long ago that schools used to contact churches before scheduling activities to ensure there was no conflict. If there was, the school deferred to the church. Yet now things have reversed themselves where churches make their calendars around school and other community events.
One of the key reasons is that Gods people no longer politely stand for their convictions. One need not go to the school and stomp and snort about an event that takes place during a church activity. But if Christian parents would not allow their children to attend secular school activities or sporting events that conflict with church functions, these groups would willingly adjust their schedules around the church once again, simply because there would not be many people at their events.
This is why Muslims can issue demands for prayer rugs, holidays off, wash stations for their feet and other accommodations, and get them, because they have the courage to act on their convictions.
A good example of where a loss of saltiness leads can be seen in the issue of same-sex marriage. When churches stopped taking a strong stand against it, they lost their saltiness and the government filled the vacuum.
While many Christians were outraged over the Supreme Courts decision to force "gay" marriage on all of the states last year, the reality is they were just following the lead of the churches.
In 1976, the General Convention of the Episcopal Church declared homosexual persons are children of God who have a full and equal claim with all other persons upon the love, acceptance, and pastoral concern and care of the Church.
Over the years, other denominations continued to change their positions on homosexuality long before the issue reached the Supreme Court. Because of this, Christians were basically shot in the back by their religious leaders and, as a result, the high court was merely affirming what these denominations have been saying for years.
The solution to halt this decline in church attendance is to get our saltiness back. Ironically, churches that take a strong stand on social issues and morality, while also avoiding formalism and having a loving spirit are growing. We are in an age where people appreciate those who hold to the courage of their convictions.
When Christians realize and take their place as Americas salt, we can once again turn this country back to God.
---