UN To Fund Blacklist Of Companies Which Do Business In Israel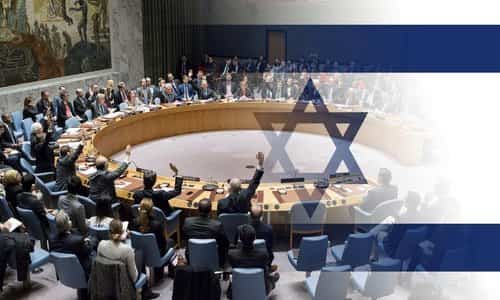 By PNW Staff
December 30, 2016
Share this article:
---
It should not be surprising that on the same day the U.N. Security Council passed a controversial resolution condemning Israel, the 193-member U.N. General Assembly also approved a budget that includes $138,700 to fund the compilation of a first-ever U.N. blacklist of private companies doing business with areas claimed by the Palestinians, including East Jerusalem, Judea and Samaria.
The database would serve as a blacklist to help BDS organizations seeking to foster boycotts of the State of Israel.
Ahead of Friday's budget vote in New York that included funding for the blacklist, Anne Bayefsky, president of the U.N.-focused NGO Human Rights Voices, warned that American companies "are in for a shock."
"American taxpayers can expect to find themselves funding BDS in the very near future, with American businesses caught in the crosshairs," Bayefsky wrote.
U.S. taxpayers account for 22 percent of the U.N.'s regular operating budget, plus billions of dollars more in voluntary contributions to various parts of the U.N. system each year.
Prime Minister Benjamin Netanyahu blasted the outcome of the vote, saying the international body "has turned into an anti-Israel circus, which attacks the only democracy in the Middle East and ignores the blatant violations of Iran, Syria and North Korea."
The prime minister accused the council of ignoring more urgent issues such as terrorism in order to rebuke the Jewish state.
"The absurd thing is that instead of dealing with Palestinian terrorist attacks and Islamic State attacks in Europe, [the Human Rights Council] decides to condemn Israel. Israel calls upon responsible governments not to respect the decisions of the council which denigrate Israel," he said.
Responding to the vote, Israel's Ambassador to the UN Danny Danon said that, "When the UN marks Jewish businesses so that they can be boycotted it reminds us of dark times in history."
"The Human Rights Council has turned into an accomplice of the BDS [Boycott, Divestment and Sanctions] movement and its conduct is both anti-Israeli and anti-Semitic."
The Foreign Ministry in Jerusalem said the vote "provides further proof of this body's sick obsession with Israel...as Islamist terrorism runs wild in the world, and as hundreds of thousands are killed in the Syrian war and in terror attacks throughout the Middle East, the 'human rights council' once again proves that it is a cynical, hypocritical, detached and irresponsible body."
---