2016 In Review: Christian Persecution In Crisis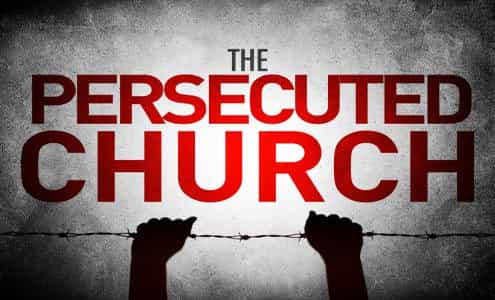 By PNW Staff
January 30, 2017
Share this article:
---
Once again, 2016 has broken records for Christian persecution across the world.
From terrorist attacks and mass killings to increasingly oppressive laws targeting Christians with imprisonment and excessive fines for practicing their faith, the wave of violence continues to swell.
The atrocities of the Islamic State, the genocide committed by Boko Haram in Nigeria, hundreds of new church burnings in India and the 2016 Easter Sunday bombing in Lahore, Pakistan which killed 74 and injured 320 are all just a few examples of the violence and fear Christians around the world must endure each day.
Several new studies were recently published that track the nature and extent of persecution using varying methodologies, but there is little doubt that the world is growing increasingly hostile to Christians.
To gain a more accurate idea of the dangers faced by Christians, just this month Open Doors USA published its annual World Watch List of the 50 worst countries for Christian persecution.
Both Gordon-Conwell's Center for the Study of Global Christianity and the Turin-based Center for Studies on New Religions have published their own annual reports on killings and persecutions of Christians which largely agree in quantitative terms.
Though the exact totals diverge due to different data gathering methodology, all the research agrees that the trend, especially in the past three years, has seen an increase in persecution.
Open Doors identifies 2016 as the worst year on record after steadily increasing violence since 2014. Though confirmed martyrdom cases total 1,200 deaths, this fails to account for thousands more in active combat zones such as Iraq, Syria and places in Africa where data is difficult to confirm.
The Center for the Study of Global Christianity and Center for Studies on New Religions both offer a more liberal estimate of 27,000 Christians killed for their faith with an additional 63,000 Christians killed over tribal or territorial conflicts, primarily throughout Africa.
North Korea once again tops the Open Doors' list (for the 16th consecutive year) as the most oppressive country for Christians, but Somalia is a close second.
"If a Christian is discovered in Somalia, they are unlikely to live to see another day. Just the suspicion that someone is a Christian can lead to a rushed beheading," said Lisa Pearce, CEO of Open Doors UK and Ireland.
Afghanistan, Pakistan, Sudan, Syria, Iraq, Iran, Yemen and Eritrea round out the top ten worst nations.
The full list can be found here
WWL 2016
with not only the ranking, but also individual analysis of each country.
All the countries after North Korea in the top ten are majority Muslim countries and Islam is in fact the primary source of persecution in 35 out of the 50 countries found on the list.
The total number of Christians facing high, very high or extreme levels of persecution is estimated at 215 million.
In the world's largest democracy, Christianity has increasingly become a target of harsh new laws, violent mobs and systematic killing at the hands of Hindu nationalists.
These Hindu nationalists use discrimination and non-violent oppression first on minority Christians, who are largely from the lower social castes, but have increasingly turned to church burnings and campaigns of murder of Dalits and other poor, Indian Christians.
"This year there is a clear pattern of rising religious intolerance across the Indian sub-continent which affects many millions of Christians," said Lisa Pearce.
Iran, coming in at number eight on the list, has refrained from the mass killings and mob violence seen in Pakistan, Syria, India and elsewhere, but has instead embarked on a campaign of social control of churches, arbitrary arrest and torture along with the widespread use of crippling fines for practicing Christian beliefs that amounts to a mass seizure of wealth.
Although it may be easy for those who live in developed nations to forget or ignore the suffering taking place in distant lands, it is important to keep in mind the plight of our brothers and sisters in Christ.
For the millions living in fear and worshiping in secret, the price of their faith can be very high indeed.
So, take a moment to keep these persecuted Christians in your prayers, in your politics and consider supporting an aid organization trying to make a difference such as
Open Doors
.
---