Wars And Rumours Of Wars - Foreign Sub Off The CA Coast And China Massing Troops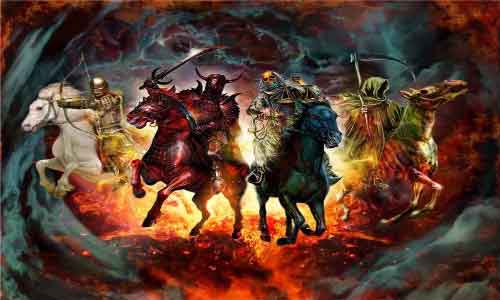 By PNW Staff
April 11, 2017
Share this article:
---
And ye shall hear of wars and rumours of wars: see that ye be not troubled: for all these things must come to pass, but the end is not yet. Matthew 24:6
According to Korean news agency Chosun, the "Chinese army has deployed about 150,000 troops to the North Korean border to prepare for unforeseen circumstances."
The reason: the prospect of "military options", such as preemptive attacks on North Korea, like the one the United States launched on Syria.
Japan's daily newspaper Sankei said the attacks were taken in China as "warning" of a possible attack on North Korea and they are now preparing for the possibility of North Korean refugees should a conflict break out.
The Chinese deployment comes after one of President Trump 's military advisers confirmed they have been asked to come up with a list of options to smash North Korea's nuclear threat. The USS Carl Vinson aircraft carrier strike group is now on it's way to the region.
Only adding tension to the region is the expected celebration by North Korea of of the 105th birthday of its founding leader Saturday, which is often celebrated by a demonstration of military might.
It is expected North Korea will flaunt it's defiance against the US by launching another nuclear missile test at the celebration.
US intelligence officials believe that Pyongyang could be less than two years away from its goal of striking the continental United States.
Meanwhile, there is speculation that North Korea or another foreign power such as Russia could be hovering one of it's submarines off the San Diego coast in California.
Anti-submarine aircraft have been loitering over the same area off the California coast for hours and the military patrol is apparently not part of a routine exercise due to the number of aircraft hovering over the same area and the late hours of operation.
The patrol includes multiple low-flying aircraft including a Navy EP-3E Aries II, which is used for electronic surveillance, a Navy P-3C Orion, which is used for submarine spotting, and a Boeing P-8 Poseidon used for anti-submarine warfare.
North Korea is said to possess around 70 submarines, with the majority consisting of Sang-O class subs the communist nation uses to spy on naval installations.
---