Hezbollah To Leave Syria In 2018 To Prepare For Conflict With Israel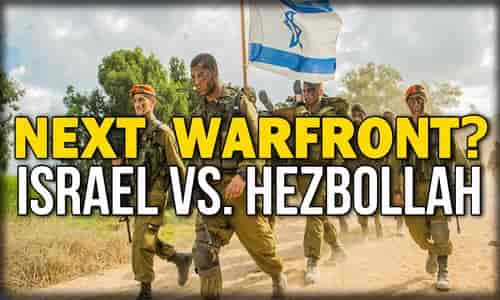 By JNS.org
October 26, 2017
Share this article:
---
The Hezbollah terror group is planning to withdraw its forces from Syria in 2018 in order to bolster its presence along Israel's northern border, the Lebanon 24 news website reported on Tuesday.
According to the report, Hezbollah's high command issued a new order mandating that the last remaining fighters from the Lebanese terror group must leave Syria in early 2018.
For the past five years, Hezbollah forces have been fighting alongside the Syrian military in the country's civil war. It is believed that Hezbollah and other Iranian-backed militias helped turned the conflict in favor of Syrian President Bashar al-Assad.
The purported pullout from Syria is designed to ensure that Hezbollah would be able to have a sizable presence along the Lebanese border with Israel.
The report said Hezbollah's commanders realized that the organization's operatives were stretched too thin, to the point that 85 percent of the group's fighting force was in Syria.
More than 1,800 Hezbollah operatives have been killed in the Syrian Civil War.
Hezbollah is believed to have an arsenal of between 100,000 and 150,000 short, medium and long-range missiles available to fire at Israel.
Israeli leaders are issuing their own warnings, making it clear that any provocations by the group can lead to devastation for both it and Lebannon which harbors the group and recently announced it would join a coalition goverment with Hezbollah.
"The next conflict, if it erupts, will have a completely different character. Our enemies will try first to strike our population centers and civilian infrastructure. And if our red lines will be breached, the other side must know in advance that it is going to pay very heavy prices," said Israeli Defense Minister Avigdor Liberman.
Earlier this year, tens of thousands of Israeli soldiers participated in the largest military drill since 1998, simulating war with Hezbollah for 10 days.
Originally published at
JNS.org
- reposted with permission.
---