Netanyahu Warns Putin - Israel Will 'Stop' Iranian Expansion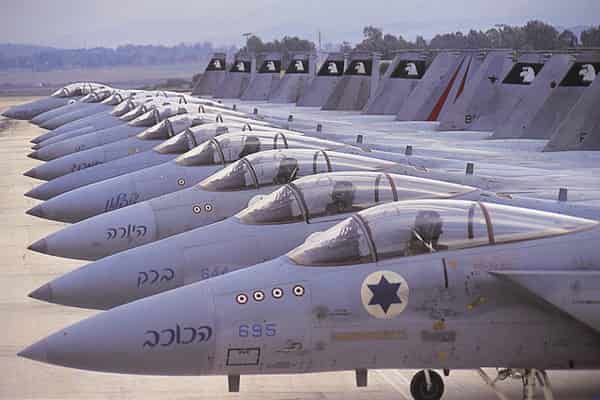 By JNS.org
January 30, 2018
Share this article:
---
In a rare contribution by an Israeli official to Arab media, IDF spokesman Brig. Gen. Ronen Manelis warned in a op-ed on a Lebanese opposition website that a war could break out between the two countries if Iran and Hezbollah's presences in the country continue to grow.
"Lebanon has become -- both by its own actions and omissions and by a blind eye from many members of the international community -- one large missile factory," Manelis wrote for the Lebanese website Ahewar.
"It's no longer a transfer of arms, funds or consultation. Iran has de-facto opened a new branch, the 'Lebanon branch.' Iran is here," he said.
At the same time, Manelis pointed out that Hezbollah has continued to grow its control over the Lebanese government, while simultaneously building its own terror infrastructure.
"In Lebanon, Hezbollah does not conceal its attempt to take control of the state," he said, adding that Hezbollah has built "terror infrastructure and factories to manufacture weapons under the nose of the Lebanese government."
While Manelis acknowledged that this past year, like every year since the 2006 Second Lebanon War, has seen "relative stability on the Lebanese front," he emphasized that Hezbollah and Iran are making Lebanon increasingly unstable.
"The past year has been further proof that Hezbollah serves as an operational arm of Iran. In every place where there was instability, we discovered the fingerprint of Iran and everywhere we discovered Hezbollah's involvement," Manelis wrote.
Israeli leaders have repeatedly warned both Lebanon and the international community of Hezbollah's buildup in southern Lebanon since the 2006 conflict.
The IDF believes that Hezbollah has at least 100,000 short-range rockets and several thousand longer-range missiles that can strike Tel Aviv.
While the terror group has been preoccupied with fighting in the Syrian Civil War in recent years, many experts believe that with that conflict winding down, Hezbollah could focus its attention toward Israel once again.
"The future of Lebanese citizens is in the hands of a dictator who sits in Tehran," Manelis wrote, adding, "I think it is right to warn the residents of Lebanon of the Iranian game in their security and in their future."
In his meeting with Russian President Vladimir Putin on Monday, Israeli Prime Minister Benjamin Netanyahu warned Putin that Israel will "stop" Iranian encroachment in Syria and Lebanon.
"The question is: Does Iran entrench itself in Syria, or will this process be stopped. If it doesn't stop by itself, we will stop it," Netanyahu told reporters as he was leaving Moscow.
The Israeli leader said that Iran is "in the process of" building weapons factories inside of Lebanon.
"I explained our policy. These are not idle words," he said. "The Russians understand our position, they understand well the significance that we give to these threats."
Originally published at
JNS.org
- reposted with permission.
---