Denomination With Atheist Minister Now Hosting Event To Honor Terrorists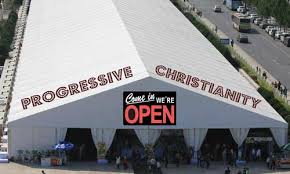 By PNW Staff
July 11, 2019
Share this article:
---
A Toronto church is hosting an event by a Palestinian youth group that honors brutal terrorists.
Trinity-St. Paul's United Church is "providing a space" for the Ghassan Kanafani Resistance Arts Scholarship Launch being held by the Palestinian Youth Movement (PYM), reported The Jerusalem Post.
Kanafani was the spokesman for the Popular Front for the Liberation of Palestine (PFLP) at the time the terrorist group claimed responsibility for the massacre at Ben Gurion Airport in Israel in which 26 civilians were killed, including one Canadian and 17 Christians visiting from Puerto Rico. Another 80 were injured in the attack.
The events will "showcase the winners of the Ghassan Kanafani Resistance Arts Scholarship," writes the PYM on its Facebook page.
A year ago, PYM praised Mohammad Tareq, a 17-year old Palestinian terrorist responsible for stabbing three Israelis in July 2018. Below is a copy of their Facebook post honoring Tareq after his "martyrdom":
"Today, the young martyr, Mohammad Tareq (17 yo), carried out an attack against 3 settlers in the Jewish settlement, Adam, and was subsequently shot and killed. We recognize that our youth are forced into becoming heroes because of the conditions in which they live, and that the people of Palestine will continue to resist until our land and our people are liberated from the river to the sea."
In a letter to the Toronto church, the Jewish organization B'nai B'rith Canada, wrote, "We will not tolerate the open glorification of terrorists and murderers, particularly in a place of worship ... Churches should be places of peace, not places where violence and/or terror are glorified."
He further condemned the decision, saying, "The United Church's insistence on facilitating this event is shameful and grotesque ... Canadians expect churches to be places of peace and mutual respect, not altars for the glorification of violence and terrorism."
The United Church of Canada has a long history of anti-Israel activities including supporting the BDS (Boycott, Divest, Sanction) movement against Israel and encouraging it's members not to purchase anything from Israel that may have been produced in Judea/Samaria.
Not surprisingly this is the same denomination that has ordained Reverend Gretta Vosper, an avowed atheist. Rev. Vosper has openly proclaimed herself an atheist from the pulpit of her West Hill United Church which is in the province of Ontario.
In a recent sermon, Rev. Vosper told her flock with no small measure of irony, that it is time that the Christian church to abandon "the idolatry of a theistic god."
To hear such a surreal and illogical sermon from the Rev. Vosper, a Christian might be excused for thinking that he has crossed over into the realm of satire.
Yet this may be the logical end of a process of extreme liberalization taking place in the Canadian United Church in which all views are accepted... except support for Israel or her God given right to the land.
Andrea DiPede, a spokesperson for Rev. Vosper, told reporters that "the services are themed around love, justice, compassionate care, responsibility and living in right relationship with ourselves, with others and with the world."
She went on to say that at West Hill the congregation "doesn't recognize the Bible as more authoritative than other sources," and that "some of our members publicly identify as atheists.
We rarely read the Bible in our services, and when we do, we read it alongside other sources of inspiration. We draw from many sources, including novels, journal articles, blogs, poems, nonfiction books, memoirs, videos and music in our services."
One may wonder if neither DiPede nor Vosper have been told that they in essence now belong to a secular book club rather than a Christian Church.
The UCC remains Canada's largest Protestant denomination, however she has been in attendance free-fall for many years, about the same time she began to adopt policies contradictory to scripture such as acceptance of abortion and same sex marriage.
The church even directly petitioned the the Canadian Parliament to vote in favor of same-sex marriage legislation, which it did.
One wonders who is more guilty of apostasy, the pastors and leadership of these churches who promote such false doctrine - or the people who still fill their pews.
---