Planning Your Honeymoon in Florida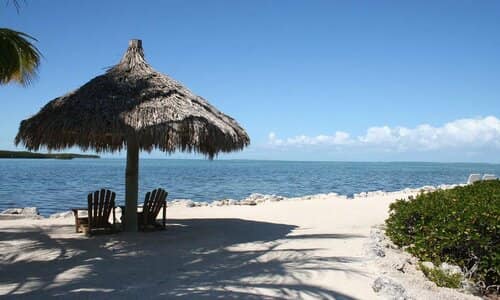 By
Share this article:
---
Every couple wants their honeymoon to be perfect, especially after celebrating one of the most important days of their lives. Honeymoons should be romantic but also offer couples the opportunity to have fun together and escape from the usual rhythms of their daily lives and relax. Florida has always been a popular choice for honeymooners, and it's easy to see why when it has so much to offer. If you and your betrothed are thinking about heading here for your honeymoon, here are some tips to help you plan it out.
Destination
There are many great destinations to choose from if you're honeymooning in Florida. The Keys are perfect for inspiring some romance, and St. Augustine is also considered to be an ideal spot for couples to escape to after their big day. However, you might also want to consider visiting a variety of places during your honeymoon rather than staying in one place. You can relax on a beautiful beach for a few days, then explore some of the wonderful natural parks or spend some time enjoying some retail therapy and the hustle and bustle of city life in Miami, Tampa, or Orlando. No matter what kind of honeymoon you want to have, there is a lot to choose from in Florida.
Things to Do
As tempting as it might be to hide away in your hotel suite for the duration of your stay, it's always nice to get outside and experience things together as a couple. If you both enjoy theme parks and thrills, there are plenty of fun things to do in Orlando. Other activities couples might enjoy elsewhere in the state include enjoying a retro drive-in movie experience in Ruskin, horseback riding on Amelia Island, or a bit of kayaking and dolphin watching at Sanibel Island.
Accommodation
Another thing you will need to do is select the perfect place to stay as you spend some quality time together as newlyweds. There are many fantastic resorts to choose from for honeymooners, all of which will cater to your needs to guarantee the perfect stay. Alternatively, if you're a couple that prefers things to feel more private, renting a stunning holiday home on the beach where you can cook a romantic meal together, and don't have to worry about sharing the pool with other vacationers, might be the better option.
Food
No holiday is complete without enjoying a few delectable meals out at some of the best restaurants your destination has to offer, but as a couple, you will also want eateries that can offer you a romantic setting as well as top-quality menus. Destin is well-known for its excellent seafood restaurants and has often been a popular choice for couples. The Beach Walk Café is particularly popular at this location. Then there's also Enzo's on the Lake in Longwood, Firefly in Panama City Beach, The Cellar in Daytona Beach, and Caffe dell'Amore in Naples. All of these restaurants are considered to be some of the most romantic in the state, so see if you're near one during your honeymoon and book a table.
Florida will always be an excellent choice for a honeymoon destination. If it's high on your list, think about the suggestions above to help you plan the perfect romantic escape to start your lives together as a married couple.
---