Isaiah 41:10, The Most Popular Bible Verse Of 2020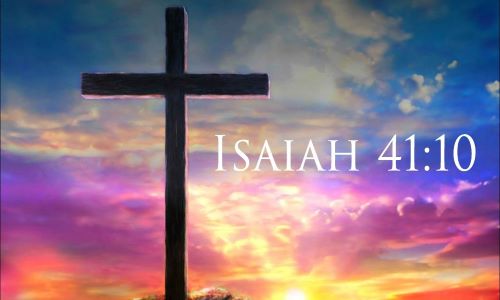 By Evangelical Focus
January 07, 2021
Share this article:
---
The Bible-reading app YouVersion has published a report reviewing its statistics for 2020, which show that there have been more than 52 million installs and half a billion verses shared, its highest on record.
The app has also registered up to 22.4 million Bible App for Kids installs, more than 1.4 billion plan days completed, over 7.5 billion audio Bible chapters played and more than 99 million videos viewed.
"Through every hardship, people continue to seek God and turn to the Bible for strength, peace, and hope", YouVersion founder Bobby Gruenewald, said.
He pointed out that, "while 2020 is a year so many say they'd like to forget, we see it as a year to remember how God used the Bible App to help so many people who are searching for answers".
Isaiah 41:10 the verse of 2020
You Version has also reported that the most searched, shared and bookmarked verse worldwide in 2020 was Isaiah 41:10: "Do not fear, for I am with you; do not be dismayed, for I am your God. I will strengthen you and help you; I will uphold you with my righteous right hand".
Furthermore, "early in the year, people most frequently searched the App for Bible in a year plans, but in mid-March as COVID-19 accelerated, the number one search term was fear. Soon after, the fastest growing search terms were words like peace, hope a nd faith as the pandemic continued", the YouVersion founder explained.
According to Gruenewald,"these top search terms really show what's been weighing on the hearts and minds of people around the world at key points throughout the year. They reveal how people are seeking God as they wrestle with the difficult circumstances they have faced in 2020, and that is something we can celebrate".
Great impact in countries where religious freedom is threatened
The report also revealed the growth in the use of the Bible app in many countries where the religious freedom of minority groups, such as Christians, is threatened.
This is the case of India (with an increase of 23%), Nigeria (32%), Egypt (20%), Ethiopia (61%), the Democratic Republic of the Congo (25%) and the Philippines (32%), among others.
"Experiencing the Bible in your own language is a powerful gift, and we are eternally grateful to our partners who share our dream of making the Bible for everyone", Gruenewald stressed.
Bible Gateway: Searches of pandemic-themed verses grow exponentially
Bible-reading website Bible Gateway presented very similar trends in its annual report. Since March, when the lockdowns began, pandemic-themed verses and God's healing of sickness got around 90 times more queries than average.
Regarding top Bible verses, John 3:16, followed by Jeremiah 29:11 were the 2 most popular verse in 2020, as they were in previous years. Meanwhile, 2 Chronicles 7:14 moved up to the number 3 spot.
Searches for "fear" and "fear not" increased throughout 2020, with "fear" ranking number 6 on the Bible Gateway's ranking of the most popular keyword searches. Meanwhile, "love" was at the top of the list in both English and Spanish.
---