Christian TV Channel Fined For Speaking Out Against Transgenderism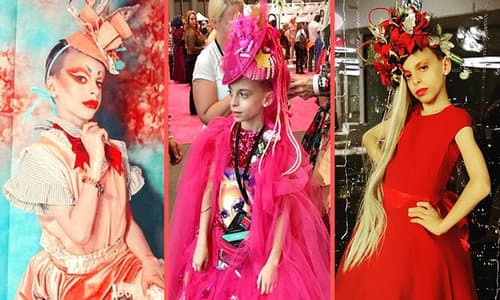 By PNW Staff
June 25, 2018
Share this article:
---
The British morning show R-mornings, broadcast in Spain on Revelation TV, was hit with a fine of approximately $7,000 for comments made in 2017 that the Spanish government deemed, "could be considered threatening to the dignity of the homosexual and transgender group."
Spain's National Commission of Markets and Competition explicitly admits that there "was no manifest incitation to hate these groups" but instead sanctioned the station for comments which might be construed to impeach the dignity of homosexual and transgendered Spaniards.
In reality, it does no such thing and the Biblical message that was conveyed is no different than any typical Sunday sermon.
The comments were centered around the debate over children being removed by their parents from schools that promote and encourage transgender behavior in students as young as five. The crux of the issue is whether teaching children in their formative years that transgenderism is both natural and normal is acceptable to parents who don't share this belief.
The pastor began his remarks on air by saying, "The problem is that these guys are carrying out what I call social engineering. They're coming with ideas of their own, in order to lead society in a particular direction. But we must not allow that to happen. Let the child grow up naturally and when they are old enough let them decide what they want to do.
At 18, they will decide whatever they want to do, having the freedom to do so." As an advocate of individual free choice, the pastor's comments are not homophobic but simply pushing back at a program of childhood indoctrination. It was the next comment that prompted the fine on charges of homophobia.
"Christians have to wake up and say: listen, we are going to create a political party or join a party to change this madness. We are going to have to do this, because if we don't, we will have Sodom and Gomorrah at our doorsteps, where they are going to tell you: we want to get hold of those men in there and we want to sleep with them and there's nothing you can do about it."
It was this reference to Sodom and Gomorrah that was "degrading" and an example of homophobia, according to the National Commission of Markets and Competition.
The irony is of course that the story of Lot versus the people of Sodom and Gomorrah shows a wicked society united against a family and struggling to take control of the innocent (Lot's guests and his children). It is not about homophobia but instead about the struggle between an individual and his family on one side and a society that has lost its way on the other.
The pastor started by saying how he doesn't oppose the freedom of adults to choose their own lifestyle, but we must draw the line when it is our children who become the targets. Just as in the Bible, the townspeople are at our door, but this time demanding that we surrender, not our guests, but our children to this new social engineering.
Revelation TV, a 15-year-old television company that broadcasts Bible study and worship services, has defended the comments as being purely Biblical and that their concern for the proper education of children is both in line with Christian values and no different than would be taught in any Christian church.
The channel was forced to pay the fine before being allowed the opportunity to appeal the sanction, but is now in the process of fighting the imposition of the fine through the courts.
The freedom to express Christian views in public is under fire, but in this case the larger issue is that someone has dared to speak out against this system of social manipulation. By targeting children across Europe and the United States with repeated lessons on the alleged normalcy of transgender identity, the moral values of the next generation will have shifted radically.
Oppose this indoctrination and one risks being labeled 'homophobic'. The gender radicals' agenda is being implemented through the courts, through media and through Western educational systems in a deliberate way that threatens to tear down millennia of Judeo-Christian values.
Question this system by using the Bible and the punishment will be fines and censorship.
---