The Other Superbowl Winner - Liberal Activists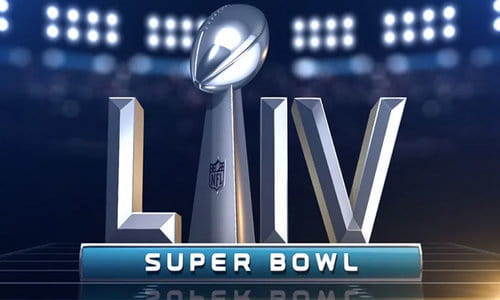 By Tony Perkins/Family Research Council
February 04, 2020
Share this article:
---
The Kansas City Chiefs may be the Super Bowl champs, but the real winners, some say, may be liberal activists. If you watched to Sunday's game, then you know that corporate America didn't stay on the sidelines -- at least not where political advocacy was involved.
After a hyper-partisan year like this one, tens of millions of people probably tuned into the Super Bowl hoping for a break from Washington.
Instead, they were the victims of an all-out political assault from some of America's best-known brands.
From Budweiser to Pop Tarts, far-Left groups cheered what they called Sunday's "rainbow wave" -- a flood of pro-LGBT ads featuring everything from transgenderism to same-sex marriage.
It was a record-setting year, GLAAD insisted, thanks to TurboTax, Olay, Proctor & Gamble, Amazon Alexa, and others who competed to be the darlings of the fringe Left.
In the end, it was Sabra hummus who dropped the most jaws, casting drag queens to pitch its products in a Super Bowl first.
But, as most experts will tell you, companies take a big risk throwing their lot in with the liberal crowd.
Not only do consumers object (63 percent of Americans think it's "inappropriate" for brands to make political statements), it usually backfires. Just ask Target, Starbucks, GrubHub, and Kellogg's.
But commercials weren't the only things chocked-full of propaganda. The halftime show also had more than its share, thanks to Shakira and Jennifer Lopez.
While "Born in the USA" blared across the stage, a dozen children seemed to crawl out of cages, an apparent jab at President Trump's border policy.
Lopez, who said back in November that it was "super important for two Latina women to be headlining [the show]… especially right now in Trump's America," made no secret that she was performing to make a political point. (Maybe now, CNN's Ana Navarro mocked, "Trump will build a wall around Miami.")
If the cage theme was subliminal, the costuming and stripper pole were not. A lot of parents admitted that they'd turned off the halftime show and, after seeing the publicity, were grateful they had.
Franklin Graham called the performance another example of "moral decay," calling out the hypocrisy of companies like Pepsi who want to promote things like women's empowerment while debasing them with routines like this one.
"This exhibition was Pepsi showing young girls that sexual exploitation of women is okay. With the exploitation of women on the rise worldwide, instead of lowering the standard, we as a society should be raising it. I'm disappointed in Pepsi and the NFL," he posted.
Naturally, liberals didn't waste a second calling Graham puritanical, insisting that Christians have "no right" to be outraged.
One has to wonder how those same people might have responded had Fox not refused to run the superbowl ad featuring the story of abortion survivors.
Funny, Matt Walsh tweeted, "People always say that we should take the fragile emotional states of adults into account and refrain from doing things that might offend them. But the moment we argue that certain content isn't appropriate for children, suddenly those same people are all 'Deal with it, snowflake!'"
Most fans, if you asked them, just want to get back to the business of watching football. It's a shame that the league and so many liberal-led companies won't let them.
---