Australia Considering ID Requirement For Access To Social Media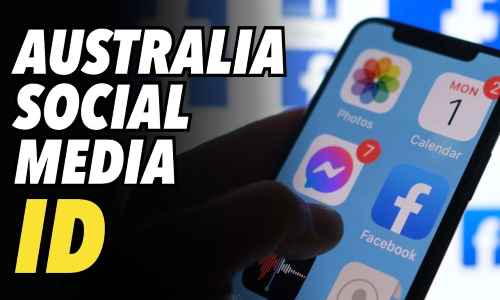 By Tyler Durden/Activist Post
April 15, 2021
Share this article:
---
The Australian government is mulling a proposal which would require citizens to provide at least two forms of identification if they want to use social media, under the guise of 'battling online bullying' and more easily report users to authorities.
Under the guise of preventing online bullying, the Morrison government's plan would require '100 points of identification' in order to use Twitter, Facebook, Instagram - and online dating platforms such as Tinder, according to news.com.au.
To satisfy the '100 points' requirement, citizens would need to combine 'Category 1' methods of identification (birth certificate, passport, citizenship papers) with 'Category 2' ID (Valid government-issued license, public employee photo ID, doctor's note).
The recommendation, which has been raised before, is one of 88 recommendations from a parliamentary committee report looking at family, domestic and sexual violence.
The proposal would require that social media platforms "must provide those identifying details when requested by the eSafety Commissioner, law enforcement or as directed by the court".
As the report notes, the ID requirement would mean social media giants have even more information on their users.
Normal people, as expected, are expressing disbelief over the new proposal:
"Are we turning into North Korea? This is Orwellian," one user wrote on Twitter after reading the recommendation.
"I'm a social media manager and I honestly don't get enough out of social media to justify giving them access to my ID," another wrote.
Emily van der Nagal is a lecturer at Monash University in Melbourne. She wrote her PhD thesis on the value of social media anonymity and pseudonymity and said of the recommendation: "Don't do this."
"Hello, it's me, a social media researcher who has argued time and time again that it's not a good idea to force people to submit ID to use social media," she wrote on Twitter.
"It won't solve harassment; it will only further harm already vulnerable groups. Don't do this."
Originally published at
Activist Post
- reposted with permission.
---