This Is What It's Come To - Christian Faces Prison For Sharing Ex-Gay Testimony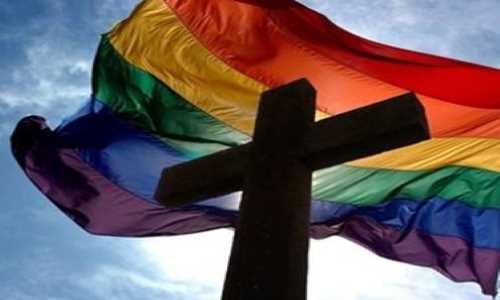 By PNW Staff
January 24, 2023
Share this article:
---
In a case that could have far-reaching implications for all Christians who believe it is a part of their faith to share their testimony, Maltese Christian charity worker Matthew Grech will face trial for allegedly promoting conversion therapies in an interview with the local media outlet PMnews Malta.
The small Mediterranean island nation was the first EU country to ban conversion therapy in 2016, and if convicted, Grech faces a fine of €5,000 or up to five months in prison. The law defines conversion practices as "any treatment, practice or sustained effort that aims to change, repress and, or eliminate a person's sexual orientation, gender identity and, or gender expression."
The penalty for professionals found guilty of breaking the law increases to €10,000 and one year in prison.
The presenters of the PMnews program have also received a criminal summons and will appear in court alongside Grech.
During the media interview, he shared his story about his childhood and the confusion he had experienced when it came to his own sexuality and relationships. He spoke about how, as an adult, he had been involved in homosexual relationships before becoming a Christian, which changed his life dramatically.
Grech spoke about how he does not agree with the term "conversion therapy" and said that the deeper he went into his Christian faith and exploring the Bible, the more "I understood that in the Bible, homosexuality is not an identity as we make it nowadays. And neither is it a feeling, but a practice."
"This means that no matter what sexual feelings a man or a woman is experiencing if they have sexual relations with a person of the same sex, they commit the homosexual act in God's eyes, and that is a sin," he explained. "Just like every other sin, one can repent from it and ask God for forgiveness and ask Him for strength to overcome… I'm talking here from a Christian perspective…"
At no point during the interview did Grech invite any listener to attend therapy or encourage anyone to get help for unwanted same-sex attraction.
Following the interview, Grech received a prosecution order from the Maltese police and "was shocked when the police called me out of the blue and said they were summoning me for interrogation".
For Grech, "it shows how determined they are to stamp out any debate on these issues. I am determined however, to raise awareness on the danger that conversion therapy bans are and will cause, not just to churches and society in Malta, but all around the world".
"The conversion therapy ban is creating an ideological domino effect. The gay rights lobbies take a single moral viewpoint around human sexuality, and enforce it on the entire population. Anyone who cares about freedom of speech should be alarmed by what is happening to me", he added.
Grech stressed that he will keep sharing "my testimony because I don't want others to go through what I went through. I don't want them to be victims of unwanted sexual feelings. I don't want them to be robbed of the biblical side of the story around sex, sexuality and marriage. I don't want the masses to believe 'born gay, cannot change', and allow that to go unchallenged," he said.
Andrea Williams, Grech's lawyer and chief executive of the Christian legal centre, said: "Criminalizing someone for telling their story of freedom from unwanted sexual behaviors is discriminatory and violates their Christian freedoms and fundamental human right to free speech. If Matthew is convicted, we will see men and women who are seeking help in Malta silenced, fined and put in jail".
Williams added, "The LGBT lobby, has struggled to define what the imposed term 'conversion therapy' is. No evidence has been provided to justify the bans, but instead, the aggressive campaigning is aimed at criminalizing Christian beliefs on human sexuality and silencing any opposition."
The trial is set for February 3rd and could have a significant impact on other nations that have passed similar bans on conversion therapy, including Canada, Australia, and the United Kingdom.
In the U.S., a total of 25 states, as well as the District of Columbia, Puerto Rico, and 100 municipalities have banned the practice of conversion therapy on minors.
---